Movies to watch in March
This March, several movies are coming out for Ospreys to enjoy during Spring Break!
A Wrinkle in Time March 9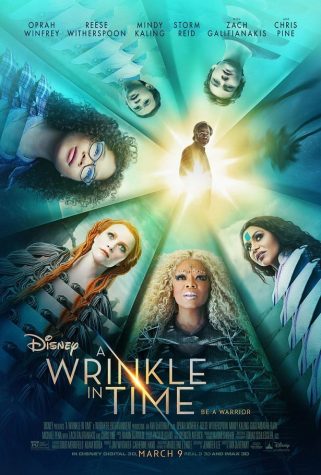 A Wrinkle in Time is a film based on the book with the same name by Madeleine L'Engle. It's a story about Meg Murry and her classmate Calvin O'Keefe who are guided by three astral travelers to the planet Meg's father discovered on five years ago. If that last sentence sounded strange, well this film might be a bizarre trip for you.
After watching the trailers, the film seems to have the budget and cast to back it up. Oprah Winfrey, Reese Witherspoon and Mindy Kaling play as the three astral travelers. Chris Pine, Michael Peña and Zach Galifianakis are in the movie too. Disney has a history with CG-centered live-action films, and they're all generally fun to watch. If anything, the film is different and unique visually, so A Wrinkle in Time should be a hit.
Tomb Raider March 16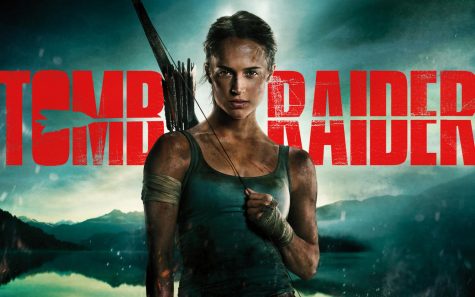 Alicia Vikander plays as Lara Croft in this year's new Tomb Raider film. Based on the trailer, it seems to loosely follow the Tomb Raider game reboot from 2013. She's on an adventure to look for her father in a tomb off the coast of Japan, but it turns out there's an evil organization on the island that wants to start a nuclear homicide.
There have been a few Tomb Raider films in the past that weren't received well like Lara Croft: Tomb Raider in 2001. Will Tomb Raider just be another video game movie, or will its over-the-top action be enough to win the audience over?
Love, Simon March 16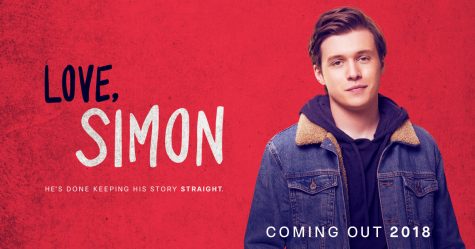 Love, Simon is your typical film based on the novel by Becky Albertalli about a 17-year-old high school student who's got a great life. He has great friends, a loving family, and does everything every high schooler does, but he has one "huge-ass secret"–he's gay. Simon falls in love with an anonymous student named "Blue," who announced he was gay online.
The film looks to be a cute, funny and endearing love story that can really make you feel for Simon. There haven't been many films that I've seen lately with LGBT representation, but this seems to be a step in the right direction.
Pacific Rim: Uprising March 23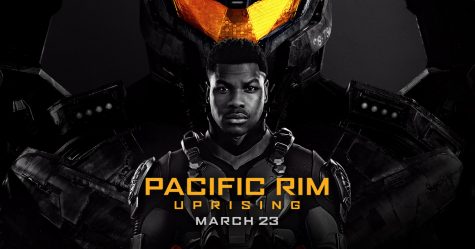 Pacific Rim was one of my favorite movies of 2013. It was big, insane and fun to watch as giant mechs fought equally-giant monsters. I mean, there's just something about a live-action film with crazy cinematic kaiju fights that just captures everyone's attention.
In the first film, most of their fights were at night, making it hard to see the action happening on-screen. Recent trailers, however, have shown battles taking place in the day, so you won't miss a thing. With new mechs and more monsters, this film should not disappoint.
Ready Player One March 29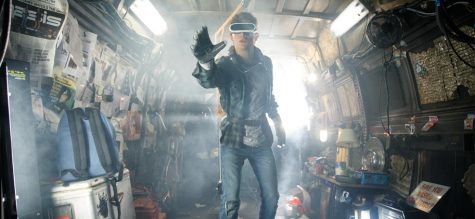 A film based on the book by Ernest Cline that takes place in 2045, where the world is in the state of ruin. Fortunately James Halliday, played by Mark Rylance, created a virtual universe called the OASIS where players can race, party and compete with or against each other. When Halliday dies though, it turns out he left a $500 billion fortune for whoever finds it in the game world.
To me,  the film is full-on fanservice. Steven Spielberg is the director of the film, and he has somehow placed countless videogame and movie references in it. These include the DeLorean Time Machine from Back to the Future series, Tracer from Overwatch, Chun Li from Street Fighter and even the Iron Giant makes an appearance.  
It's impressive to see Spielberg was able to get all of these properties to work on the same film, and you don't see it that often. Despite all of this, the film genuinely looks fun to watch even if it also looks a bit cheesy.
It's an ambitious film that wishes to "wow" its audience with an over-the-top, cinematic, fantasy/action film. In the meantime, I like the visuals, the 80s vibe and the idea. We'll just have to see how it turns out.
—
For more information or news tips, or if you see an error in this story or have any compliments or concerns, contact [email protected]