Players break their limits at the 'Dragon Ball FighterZ' tournament
The Esports Club and the UNF Game Room hosted a Dragon Ball FighterZ tournament on Thursday.

The prizes included a Funko Pop figure, an exclusive poster, a mug, trading cards, and a small crystal replica set of the seven Dragon Balls. First place gets to pick their first two prizes, second gets to pick two more prizes, and third place wins the leftover prize. Furthermore, the Esports Club will try to get the top four players into CEO 2018, one of the biggest fighting game tournaments in Florida.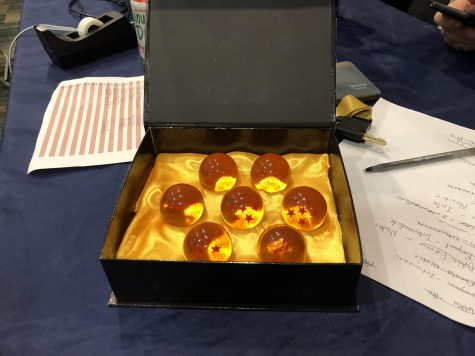 As the crowd gathered around for the free food, the competitors signed up, with around 20 people all aiming for first place.
Audience hyped up when they found that they could play as the newly released downloadable characters, Bardock and Broly, during the tournament. This is the first DBFZ Tournament at UNF using these characters.
Some notable matches include Glen winning against Christopher Boykin, 2-0 in their first match. They started teleporting through each other's attacks in their final round.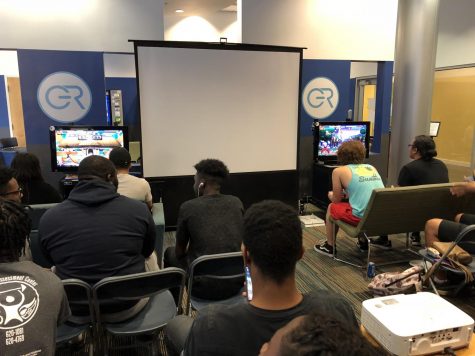 Later, Jawaan Green defeated Cristian Daie Espiason, 2-0. Green used Goku Black to defeat Espiason's Trunks, making the fight "canon" to the pumped up crowd crowd.
Cire Ba defeated Milan Stejopovic's team using some well-placed "Final Flashes" with Vegeta. The fight between the two captivated the audience as they watched the action unfold.
Glen then faced off against Eric Holden. Holden fought a hard battle against Glen, and proved it by dealing the finishing blow with Broly.
Here are the final results:
First Place Winner, Jawan Green, a Junior majoring in Computer Science won the exclusive poster, and the crystal replica Dragon Balls.
Second place winner, Eric Holden, a Junior majoring in Computer Science.
Third place winner, Maurice Olyianke Graduate of UNF.
Fourth place winner, Alfred Nimely, a Computer Science Major in his sophomore year.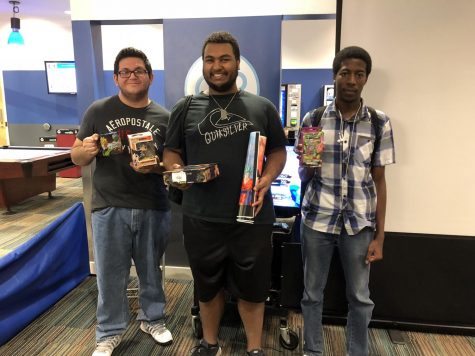 "I've been practicing since the game came out," said Green. "It's a lot of fun." He said he might compete in more tournaments later on, but right now he's currently focusing on DBFZ.
—
For more information or news tips, or if you see an error in this story or have any compliments or concerns, contact [email protected].