Ariana Grande trades in bombast for cohesion on "Sweetener"
"Possibility of loss or injury."
This is the Merriam-Webster Dictionary definition of the word "risk." Next to it,  you should probably find a picture of Ariana Grande's upside-down head in front of a beige background, with the word "Sweetener" written in black just below her shining silver hair.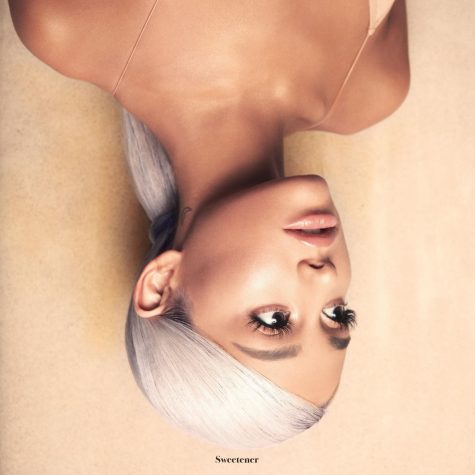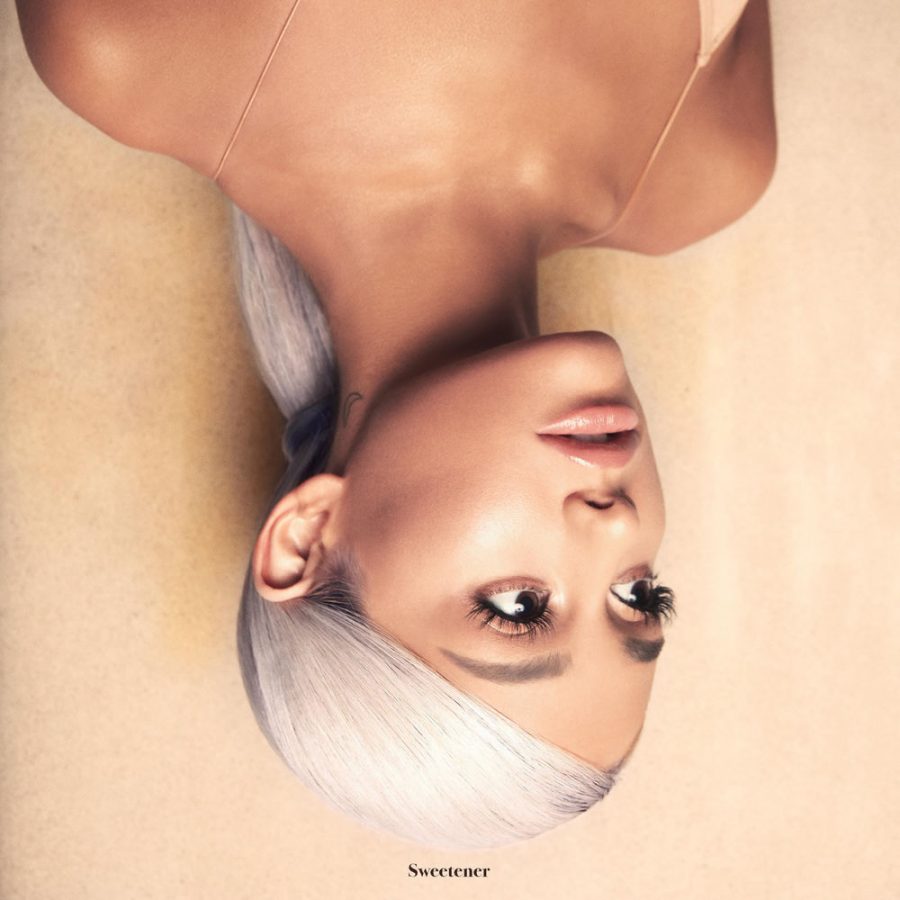 The cover of Ariana Grande's latest record is, in fact, a fantastic indication of the album's sound itself. Minimalist, understated, raw… this record is a far cry from the bombastic saxophone samples of "Problem," or the carefree whistle tones that shimmer across the outro of "The Way"—two of Grande's biggest hits from her early career.
"Sweetener" has no radio-ready banger in the vein of "Into You" or "Side to Side" from previous album "Dangerous Woman." What it does have is the most cohesive, most daring and, most importantly, best-sounding collection of songs Grande has sung to date.
But why is this record so different? Grande isn't an artist struggling for fame. In fact, she has yet to suffer even a small popularity setback in the five years since her debut single hit the airwaves. Every single one of her records has gone platinum with ease, each one outdoing the last on her meteoric rise to stardom. For an artist who seems to just keep getting bigger, there's no good reason why she shouldn't do the simple thing and stick to what's working.
And that's what makes "Sweetener" Ariana Grande's best album yet. With a little help from production icon Pharrell Williams, as well as a few of her past co-workers in Max Martin and Ilya Salmanzadeh, Grande has shown that she isn't afraid to put her sales numbers on the line in order to make music as she sees fit.
Speaking of music, let's talk about how "Sweetener" actually sounds. Long story short, this is an album of two halves. Seven of the tracks are produced by the aforementioned Williams. These songs carry a barebones exterior, but further listening on proper equipment reveals the intricacy to the production and arrangements that we've come to expect from an industry veteran such as Pharrell. His tracks carry a distinct R&B/trap style, blending simple percussion with samples that have proven a hot topic of controversy leading up to the album's release (just check out the Youtube comments section for promotional single "The Light is Coming"). However, while some may find some of Williams' production choices irritating, his ability to make things that seem so out-of-place blend so well with Grande's vocals is inspired. His seven tracks are by far the album's most interesting, and they even get downright experimental at times—at least as far as mainstream pop music goes.
Then comes the rest of the album. Most of these tracks were produced by either Martin or Salmanzadeh, or both. This is where you get the closest thing "Sweetener" has to a straight-up radio pop banger in "No Tears Left to Cry," as well as the sexually charged hip-hop influenced track "God is a Woman." The latter sees Grande showing off her extensive vocal range by harmonizing with herself on a Queen-style choral outro.
In fact, "God is a Woman" is one of the only tracks on "Sweetener" in which Grande does decide to stretch her range, instead opting for a more restrained, measured approach throughout most of the album. It's clear that Grande knows that everyone is already aware of the vocal talent she possesses, and doesn't feel the need to show it off anymore.
This confidence in her abilities has allowed Grande to take massive leaps forward, musically-speaking. Limiting the vocal flourishes and forays into her upper range makes them all the more sweet and satisfying when they do appear. For most of the album, her restrained tone melds perfectly with the production to create a soothing yet still engaging atmosphere.
"Sweetener" marks Ariana Grande's most cohesive and mature project in her repertoire to date. If she keeps recruiting the right people to help her one-of-a-kind voice shine, she'll be well on her way to cementing her place among the all-time pop greats.
Sails: 4/5

—
For more information or news tips, or if you see an error in this story or have any compliments or concerns, contact [email protected]