Noname's "Room 25" is an honest portrait of the artist
Noname's "Room 25" opens with a self-examination of the Chicago-born artist's music, involving a series of guessing-statements involving the listener, for example: "Maybe this the album you listen to in your car when you're driving home late at night really questioning every god." Beginning a few statements with "maybe," in reference to how the listener hears the album, offers an open and casual experience, as well as provides an easygoing character that leaves its mark along the remainder of the contrastingly incisive LP.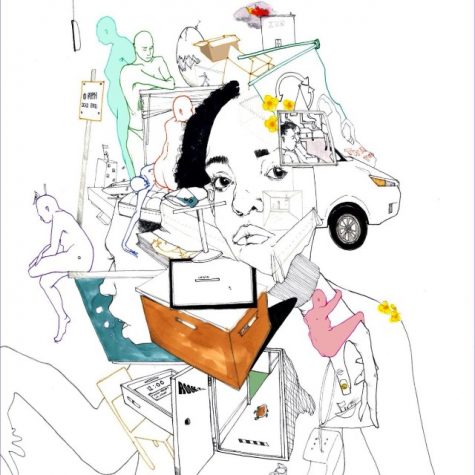 "Room 25" can be seen, among other things, as both a statement of assertion by Noname and a question of belonging. It's her second record and reflects the search for individuality that is so common among artists' sophomore efforts, especially when their debut achieves critical acclaim. That search for individuality, however, is seen as a constant for Noname, whose moniker blatantly exhibits her avoidance of labels or being tied down.
In an interview with Fader for the release of her debut, "Telefone," she commented on her name, "I try to exist without binding myself to labels. For me, not having a name expands my creativity. I'm able to do anything…"
Born Fatimah Warner, Noname can be viewed as a passion project for Warner's free reign. This can be seen in the intermittent, flamboyant touches on "Room 25," such as, "Nah, actually this is for me," or "Self." Also, freedom of control is written all over it. Warner is an independent artist doing what she does, choosing both when and how she does it. Granted, she still needs to pay the bills, but the independence of individual creation can be heard in the chiming layers of "Regal," the cinematic sampling of "Blaxploitation," and the stressed drumming of Luke Titus Sangerman on "Prayer Song."
Aside from the jazzy percussion from Sangerman that is present on nearly every track, the airy harmonies of "Montego Bae," and the nimble guitar of the final two tracks, orchestration can be heard throughout the album. On "Window," strings wander around synchronized guitar and drums, making a verbal attack of a song even more imposing. Between the scathing verses comes the pre-hook, "Me so happy now, me so Mississippi. Kiss me 'til I drown, everybody think they know me. Don't nobody really know me." It's a problem that tends to grow out of anonymity or constant change, something Warner seems to embrace. In the hook, guest artist Phoelix responds to the previous lines with, "Quit looking out the window, go find yourself."
[embedyt] https://www.youtube.com/watch?v=LVah-Ep_sCM[/embedyt]
The fact that Warner states her problem, and subsequently answers it, consolidates the problem into an ongoing theme. Being the artist known as Noname, she can validate the lack of a title by interpreting it as—instead of simply a separation from expectation—a constant, lively and necessary search for belonging.
She's able to effectively achieve this through honest and fragile delivery, presented well in the fifth track, "Don't Forget About Me."
"I know everyone goes someday," she sings."I know my body's fragile; know it's made from clay. But if I have to go, I pray my soul is still eternal and my momma don't forget about me."
It's good to hear an artist humanize themselves. With "Room 25," we see Warner, a person who happens to be good at what she does, speak plainly in front of a microphone surrounded by many others who also happen to be good at what they do. It's a record comfortable with sitting in the middle of the musical and lyrical Venn diagram, drawing interest onto both fronts.
Rating: 4.5/5 sails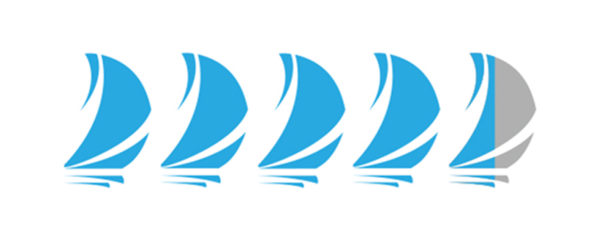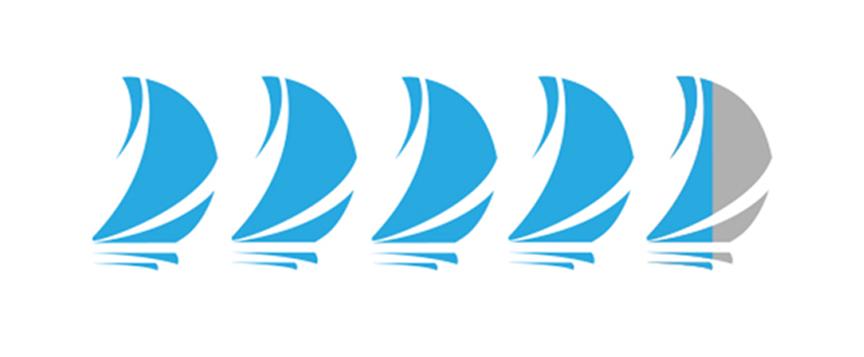 —
For more information or news tips, or if you see an error in this story or have any compliments or concerns, contact [email protected]