UNF student shines by singing the national anthem at the White House
Janrei Villavicencio is a communications major with a focus in advertising at UNF. He is also the former president of the UNF Filipino Student Association. According to him, his involvement with the FSA has allowed him to connect with other universities' FSA clubs. This collaboration has allowed them to join a national organization by the name of Filipino Intercollegiate Networking Dialogue.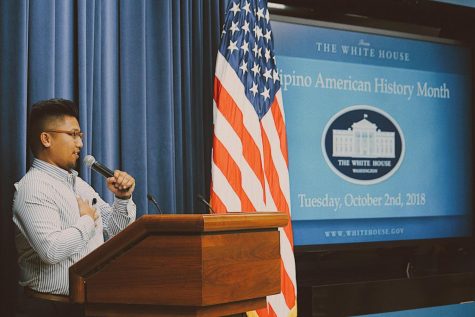 Villavicencio and other FSA presidents created FIND's District Eight, which is Florida and Georgia combined. FIND is a non-profit organization that's run and created by students, which was founded in 1992 and operates with different districts along the eastern seaboard. Villavicencio became a national director and is now the national chairperson for the entire organization.
[embedyt] https://www.youtube.com/watch?v=x1P3WVqPyBM[/embedyt]
As a national chairperson, he attends different speaking engagements and collaborates with 15 other national Filipino organizations. A federal forum reportedly brought all of the organizations together in Washington D.C. to create a coalition of Filipino American interest.
"This event was hosted by NaFFAA which is National Federation of Filipino American Associations," Villavicencio said. "NaFFAA hosted this event in D.C. to improve the narrative of Filipino Americans."
The national chairperson of NAFFAA, Brendan Flores, knew that Villavicencio could sing. A week before the event, Flores asked him if he wanted to sing at the White House. However, it wasn't official, and It wasn't until the day before the federal forum that Flores told him that he was officially singing at the White House.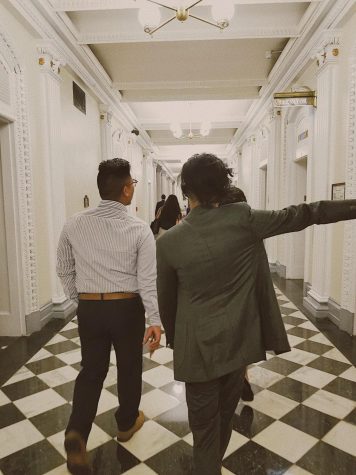 After singing at the White House, Villavicencio says that his goals now are to continue to make his parents proud and be a voice for Filipino Americans.
—
For more information or news tips, or if you see an error in this story or have any compliments or concerns, contact [email protected].