"Nobody's Fool" is no fool at the box office
"Nobody's Fool" is a romantic-comedy directed by American actor, playwright, filmmaker and comedian Tyler Perry.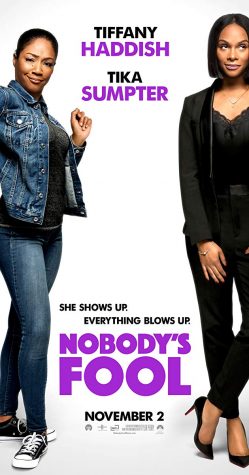 This latest Perry flick is about a snobbish, controlling, corporate-loving perfectionist who is forced to deal with the mistakes and imperfections of people with whom she wishes to bond, while also dealing with her own self-image.
The movie stars Tiffany Haddish, Whoopi Goldberg and Tika Sumpter among an eclectic assortment of actors who do a superb job of bringing hilarity to an otherwise typical romantic-comedy.
Sumpter's Danica is refined and pretentious, fixated on her high-class self-image. Meanwhile, Haddish is both infuriating and outrageously funny in her role as Tanya. She plays the crude, mouthy and domineering ex-con sister to Danica.
Danica has made a good living as a Manhattan advertising executive, but she is so impeccably organized that she appears plastic. Her Barbiesque facade falls apart when her boorish sister, Tanya, moves into her life.
Tanya is a former addict and petty criminal who has finished a five-year prison sentence. Danica agrees to host Tanya and she arrives to pick her up at the prison. Upon her arrival (and to her dismay), Danica realizes that Tanya has entered into a compromising sexual position with a well-known comedian in the parking lot.
Later, as Tanya enters Danica's upscale apartment and life, she is shocked to learn that her sister lives comfortably, thanks to her position as an advertising executive, and not by doling out sexual favors. Tanya proudly admits to Danica that she is selfish, boorish, lusty and street smart. Tanya's candid admission causes Danica to examine her life and her perspective of others.
Danica's online boyfriend, "Charlie," is unseen for most of the movie and becomes fodder for Tanya. Tanya uses unorthodox methods to reveal the true identity of her sister's faceless friend and to prove that Danica is being used.
In a side-splitting scene, the man Danica thinks she knows as "Charlie" is memorable when his Jheri curl meets an unfortunate fate.
As part of Danica's daily morning routine, she stops each morning for a cup of coffee at a local coffee shop. Frank, played by Omari Hardwick, is the owner of the shop and plays her with free coffee, which she happily accepts and he agrees to employ wild-child Tanya as a barista.
Frank seems to be the perfect man until Danica learns about his sordid past.
For extra measure, Perry added unadulterated lunacy to the movie when he cast the incomparable Whoopi Goldberg as the pot smoking mother of Danica and Tanya.
"Nobody's Fool" is not your run of the mill romantic comedy. Perry fans will not see lovable and wise Madea in this movie, but they will take with them valuable life lessons.
Rating: 3 out of 5 sails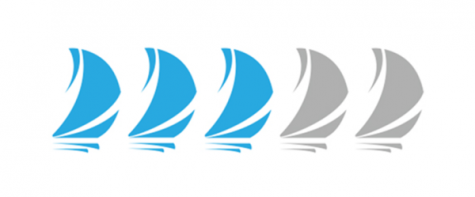 —
For more information or news tips, or if you see an error in this story or have any compliments or concerns, contact [email protected]