Netflix cancels Marvel's "Daredevil"
The list just keeps piling up for canceled Marvel shows. Netflix has recently ended arguably one of its most acclaimed series, "Daredevil," after just three seasons. People such as myself are outraged as, unlike shows like "Iron Fist" that didn't quite appeal to certain audiences, "Daredevil" is easily one of—if not the most—beloved Marvel series.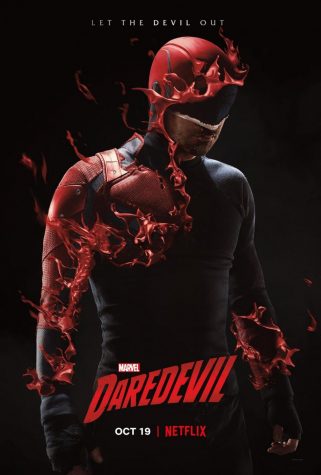 This groundbreaking show has inspired with phenomenal cast and down-to-earth storytelling. The first season follows a lawyer named Matt Murdock who, as a kid, fell victim to a chemical accident that took his sight but also enhanced his other senses to superhuman levels. With these abilities, he fights for his home, Hell's Kitchen, by day as a lawyer alongside friends Foggy Nelson and Karen Page, and by night as a lone crimefighter trying to take down the crime boss Kingpin.
The second season has Murdock losing his fight to balance his straight daytime routine and night-time vigilante. Marvel kept the show fresh by introducing other iconic Marvel characters, such as The Punisher (who went on to have his own spinoff series), a vigilante with deadlier methods, and his ex-girlfriend Elektra.
The character Daredevil then starred as one of the core members of the Defenders. Recently, the studio hit it big they launched "Daredevil" season three. The newest season upped the ante with the return of his arch-nemesis Kingpin, but also forcing the hero to the brink—he has to choose between possibly dying as the Devil or living as Matt Murdock.
Netflix has divided audiences everywhere with its decision to cancel fan-favorite shows such as "Luke Cage," but Marvel and Netflix have taken it too far. It is currently unknown if the remaining Marvel shows, "The Punisher" and "Jessica Jones," will meet the same fate. Both have new seasons on the way but, at this point, I wouldn't be surprised if Netflix decided to pull the plug on their future production. Despite the cancellation of "Daredevil," it has been confirmed that the door is open for the character to appear in future Marvel projects. I sincerely hope we see the Devil of Hell's Kitchen continue the fight.
—
For more information or news tips, or if you see an error in this story or have any compliments or concerns, contact [email protected]