Musical Theatre Club takes you Into The Woods
Anyone looking for good entertainment to unwind after classes is in luck. This weekend, the UNF Musical Theatre Club is putting on their production of Into The Woods.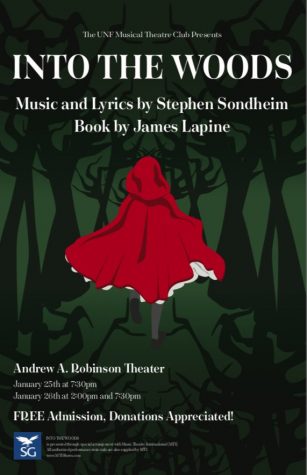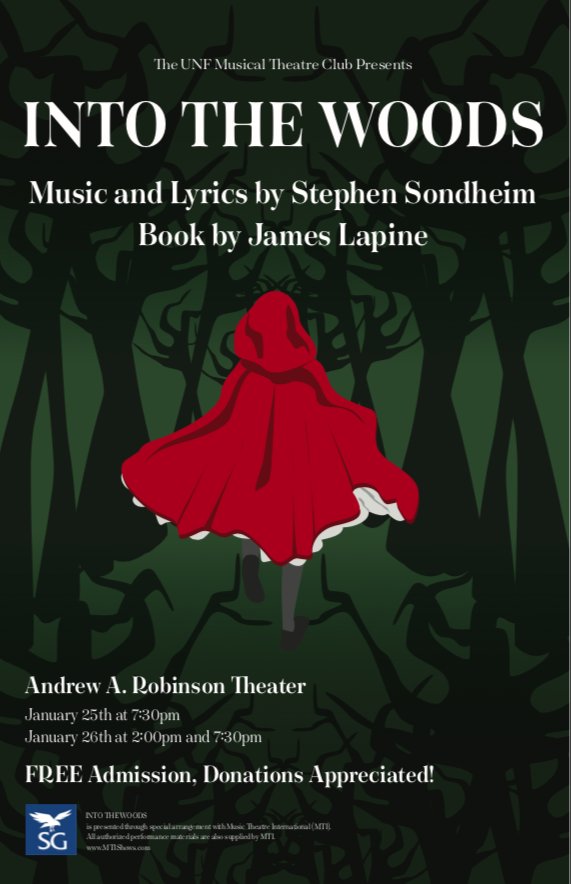 The production will be entirely student-run and include the three-full scale musical.
There will be 3 performances, all held in the Andrew A. Robinson Theater.
Show times are:
January 25 at 7:30pm.
January 26 at 2pm and 7:30pm.
Admission for each show is free, but show goers are free to donate if they like.