SAT and ACT: Is it coming to an end?
The dreaded SAT and ACT standardized tests that plagued our entire senior year of high school may no longer be a worry for upcoming generations seeking higher education. This is all due to the increasingly popular idea that SAT and ACT scores aren't so telling of who the individual is as a student. 

According to Newsweek, some of the top universities like Wake Forest University, University of Chicago, and New York University are looking for far more than just an SAT or ACT score. This, they say, is due to acknowledgement that cheating and being able to afford other resources like tutoring create advantages for certain students, therefore invalidating the usefulness of a score.
So, Spinnaker sat down with VP of Data and Analytics Jay Coleman to see if UNF considered other things aside from SAT and ACT scores.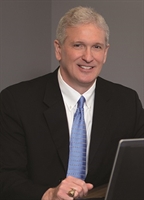 "Once you know some other things, the SAT and ACT are not nearly as strong and not nearly as relevant," said Coleman. "One of the things that we're focusing on more these days is high school GPA. High school GPA, as a statistician I can tell you, is based on a larger sample size, that's a four year sample size. The ACT and SAT is more like a four hour sample size."
But a bigger criticism awaits standardized testing and it involves College Board, the makers of the SAT.
According to the Wall Street Journal, the board uses the SAT as the foundation for a business like no other. WSJ says this business involves "selling test-takers' names and personal information to universities."
But why would universities want to buy these scores in the first place?
By buying these scores colleges can make themselves look more exclusive through rejection rates, which also pushes students to invest more on retaking the exams sold by the College Board. But College Board says selling names to universities do little to benefit any schools purchasing them.
"We're sitting on a lot of data and so we're starting to dive into it to see what it can tell us. Analytics as a field is growing like crazy and so there's more professionals out there that know how to get into the data and use that information. So, universities are no different," said Coleman.
The rise in colleges excluding SAT and ACT scores may help level the playing field in college acceptances among a diverse pool of students but only time will tell.
"It's one thing for the University of North Florida– or anybody in our state for that matter– to do it but when you see a supposed pre-merit, elite institution getting rid of it then others tend to do it," said Coleman.
__
For more information or news tips, or if you see an error in this story or have any compliments or concerns, contact [email protected].