Chief Mackesy speaks on missing children procedures amid Taylor Williams case
Just two weeks ago here in Jacksonville, an amber alert was sent out for five-year-old Taylor Williams. Investigators have recently reported discovering what could be the remains of the child. This case not only weighed emotionally heavy on the family of the victim — but it takes an emotional and physical toll on law enforcement involved with this missing-child case. 
It's easy to overlook the exertion that law enforcement put into solving missing children cases — or, for any missing person cases. But it's something about the disappearance of a child that seems to hit differently than any other kind of cases. 
In his 33 years of former service with the Jacksonville Sheriff's office, UNF PD Chief of Police Frank Mackesy got first-hand experience working in missing children cases — unforgettable ones such as eight-year-old Maddie Clifton.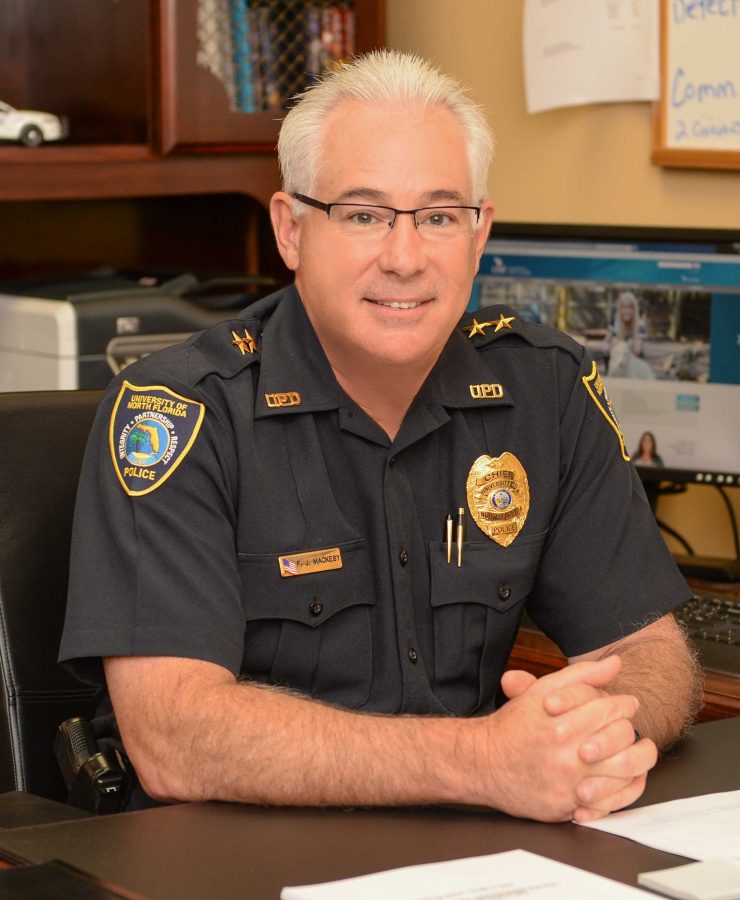 And though years have passed since being with JSO, Chief Mackesy is still able to recall the procedures employed when dealing with the imminent danger of a missing child. 
"As soon as you get a missing child case, you want to lock the neighborhood down as quickly as possible, Chief Mackesy said. "Then you want to start your search." 
It's normal protocol for the search to begin at the home of the missing child. At times, children find themselves in unpredictable places inside their home, evoking sudden fear in the parents when their children seemingly disappeared. 
"We found kids hiding in clothes hamper, playing hide-and-seek, hiding in their closets, and panic sets in," chief Mackesy said. 
Amid the search, a missing person's detective is called out to question any and all individuals who last saw the missing child or adult. These questions are fundamental to the start of the investigation and can range from "when is the last time you saw the person?" to "what was the person wearing last?" 
"We set up command post, we make sure we assign certain areas of a grid so who we know searching what areas," Chief Mackesy said. "You go out there and you just ask those kinds of questions." 
Once the aspects of missing children cases meet a certain criteria, an amber alert is then employed to alert to those within a targeted parameter. 
"The local law enforcement agency will […] have to recommend activation of the amber alert system," Chief Mackesy said. "Because the amber alert is a joint effort between law enforcement and the media community — and so, the media has agreed to allow us to put things out over the phones and the TVs and the radio, […] that tells the public what to be on the lookout for." 
"That's one of the things I don't miss about my job," Chief Mackesy said, after hearing the news about Taylor Williams disappearance. "But there's something about a kid that just pulls at your heart strings."
If you have any information regarding the Taylor Williams case, please contact Crimestoppers at 866-845-tips or call JSO at 904-630-0500.
If you see something, say something. Contact UPD if you witness or suspect a crime has taken place. They would rather respond to "100 'false alarms' than miss one incident truly needing our attention." For emergencies, call 911. You will be directed to UPD. For non-emergencies, call (904) 620-2800.
__
For more information or news tips, or if you see an error in this story or have any compliments or concerns, contact [email protected].