The Sawmill Slough Preserve
One of UNF's most appealing attributes is its incredible selection of wildlife. This isn't just about Howard the Duck or Mindy the Gator, I'm talking about the Sawmill Slough Preserve. For those who don't know, the Sawmill Slough is the massive nature preserve that comprises almost the entire western portion of the main campus.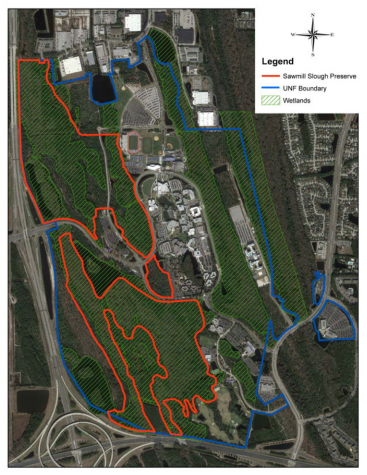 The Sawmill Slough is about 383 acres of protected wetland comprising of swamps, forests and ponds. According to the Curator of the Preserve, William Smith, over 750 species of animals and insects call the Sawmill Slough their home. The preserve itself is as old as the campus, having been here since 1972. However, it only became officially recognized as a protected nature preserve in 2006, after pressure from President Delaney on the UNF Board of Trustees.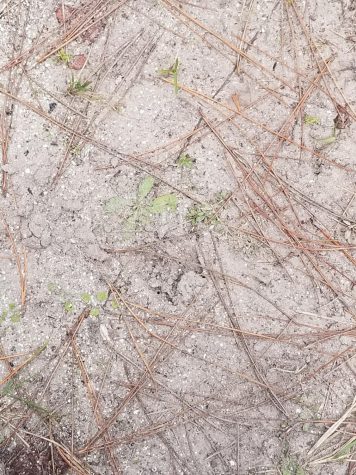 The current Curator of the Preserve, William Smith, sat down for an interview with Spinnaker. While Smith is relatively new to his position, only having been curator for 5 months, he is incredibly focused and dedicated to this preserve. 
He is also incredibly experienced, having served as Director of Parks and Recreation for Clark County for over 20 years. 
When asked about the preserve's environment, Smith made his statement short, simple and sweet. 
"This Preserve encompasses what is essentially Northeast Florida." He said. 
He proceeded to give Spinnaker a tour of the preserve, and pointed out some of its many species, such as gophers, deer and snakes. 
Smith's favorite animals on the preserve are snakes. One of the greatest issues threatening Florida's very own everglades is the threat of invasive species, such as the Burmese Python. When asked about this, Smith explained how the Sawmill Slough Preserve's native, non-venomous snake species drive out invasive and venomous ones, keeping the Preserve timeless.
The Sawmill Slough Preserve is truly a magnificent sight, one which words and pictures alone cannot do justice.
"If you're a student here, get out and see what Northeast Florida looks like." Said Smith.
_
For more information or news tips, or if you see an error in this story or have any compliments or concerns, contact [email protected].