Have food delivered to your dorm, apartment, or class with College Couriers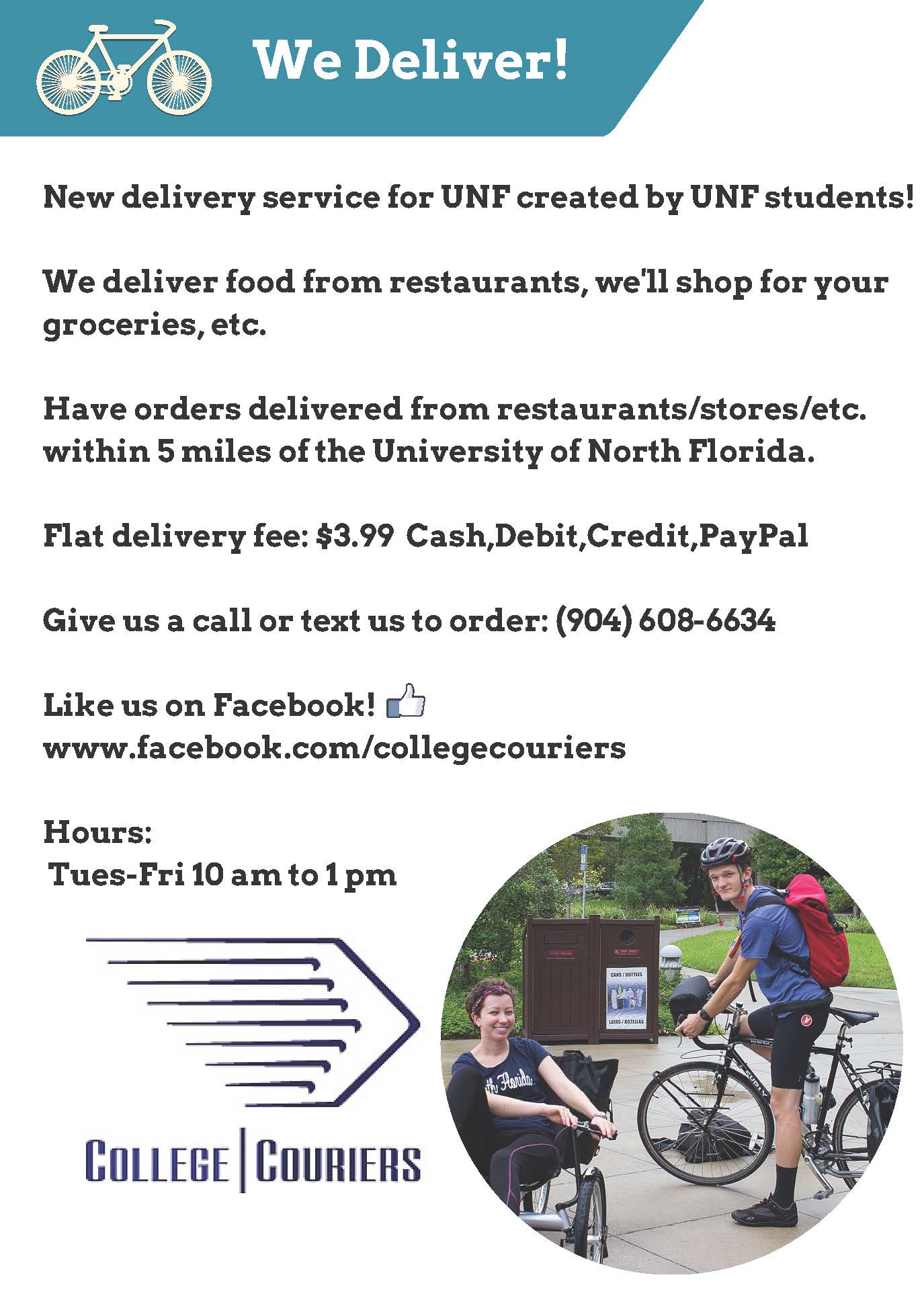 We are the student run delivery service for the University of North Florida! We will deliver food from restaurants, we'll shop your groceries, send messages, deliver packages, etc. If we can carry it on our bikes, we'll deliver it! My name is Brandon, my fiance and I started this company so that we can work doing what we love, riding bikes!
Give us a call or text to place your order today: 904-608-6634
Heroic Decision-Making Study

UNF's Dr. Guess' research team is interested in the decision making process behind heroic actions. If you have ever been in the position to perform a heroic act, please consider visiting the website and filling out the anonymous survey about your experience.
Free Birth Control

Looking for birth control? Get it free! Must be 18-35 years of ages.
Up to $840 compensation for your time. CNS Healthcare 904-281-5757 or cnshealthcare.com
Advertise your classifieds with us!
904-620-1579