On-campus Coffee Series secures warm reaction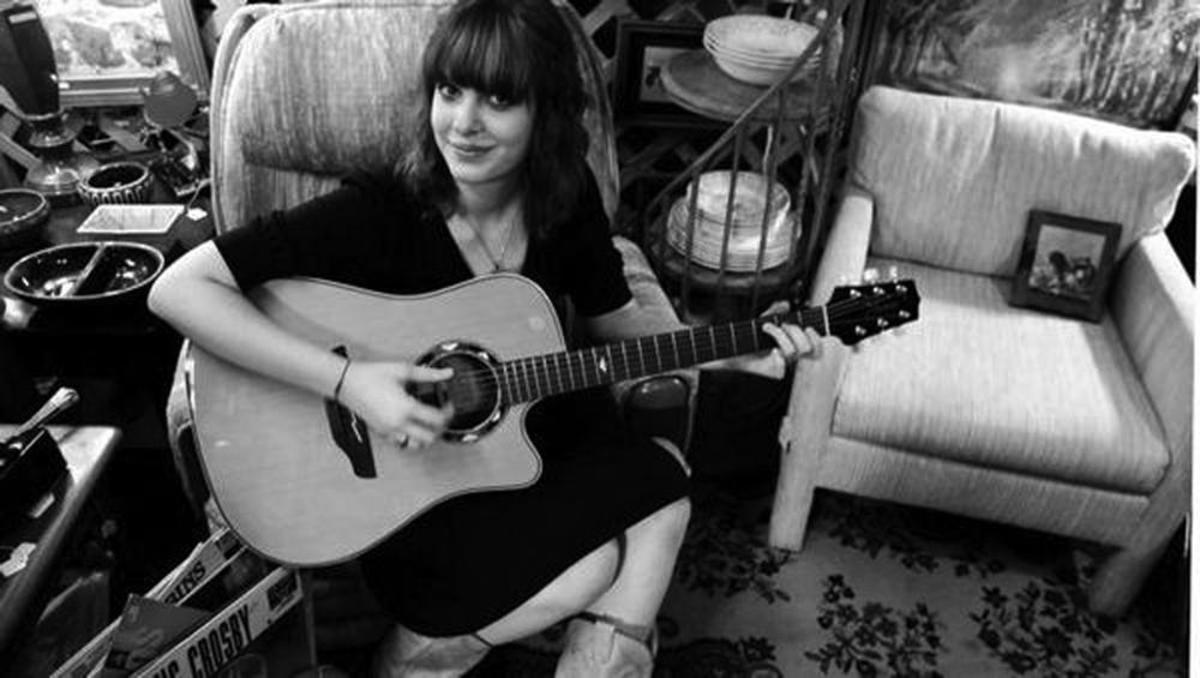 Elisabeth Cramer has vibrant, glossy red hair, complemented by her sea of black clothing. She is sitting on a stool that peaks her head slightly above the other 20 or so who are watching her.
As she strums her acoustic guitar, she croons a series of indie lullabies to the crowd Jan. 27 at the on-campus Starbucks.
The event was part of the Coffee Series begun by Osprey Productions a few years ago as a chance for students to share their talents and bring light entertainment to campus, said OP Committee Chair Alford Whitaker.
The series is open for any student, and OP is aiming to make the Coffee Series a monthly event.
"The series hasn't been regular until the past year, [but] I'm trying to keep it going," Whitaker said. "It helps out the arts in a smaller, comfortable setting."
Cramer, a sophomore photography major, gave the second performance of the academic year, playing from 7 p.m. to 8 p.m. free of charge to a small, tuned-in crowd of friends and interested customers. The crowd picked up as she continued to play, showcasing her different melodies and gift of vocal range in each of the distinct songs.
For the rest of the coffee shop's occupants, her voice was merely relaxing background music, as those students studying were not affected by the noise in the slightest, and no one seemed bothered.
Cramer played three songs, took a short break to mingle with attendees and then played four more to round out her set. All were original except a cover of "Boats and Birds" by Gregory and the Hawk.
Cramer seemed nervous at first, but her internal glee quickly became obvious. She looked content and at peace while playing, lost in her own song and voice.
She was interactive with the audience before the start of the next.
Cramer contacted OP about a month ago after hearing about the opportunity through a professor,
she said.
"I am very passionate about making music and performing," Cramer said. "I love playing coffee houses because people see the music when they come in, and they're drawn to it."
Cramer has been performing for the last two years at local venues such as Jack Rabbits and the former Uncommon Grounds coffee shop.
Her experience involves vocal lessons and experimenting with several instruments before honing in on guitar, she said. She describes her sound as mellow, acoustic and soft.
At the conclusion of her set, she thought the reaction was awesome and would definitely play in the series again in the near future, she said.
Although she isn't sure if she will make a career out of her music, she plans to record an album soon as a memory of what she used to do. Her songs can be heard on her Web site at www.myspace.com/elisabethcramer.
E-mail Sarah Gojekian at [email protected]