Gypsies perform magic with music, in the classroom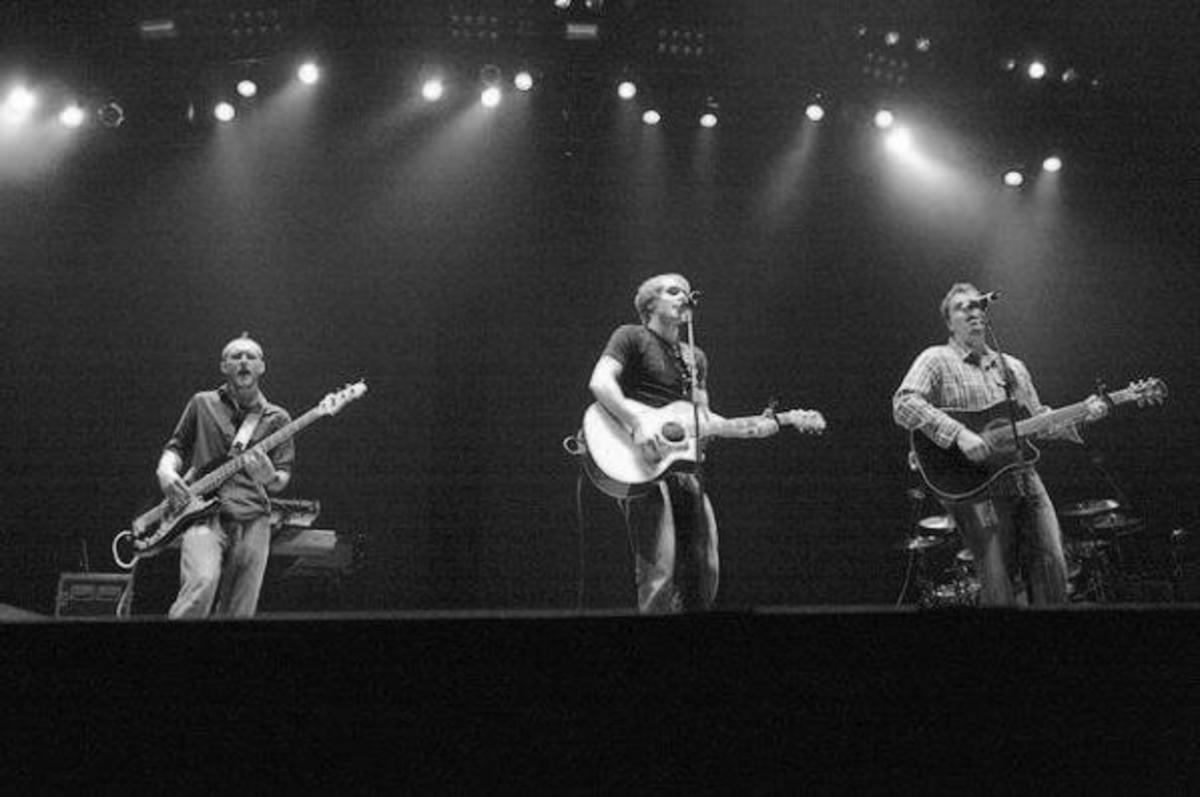 There is a lot going on only four weeks into school: Papers are due, quizzes are taken on Blackboard, tests are around the corner, and you maybe playing catch-up on readings because the bookstore didn't have
your books.
To top things off, you're balancing work schedules around your school schedule. As the young professional adults UNF promotes us to be, the task of falling back into the habit of finding equilibrium can
be challenging.
Like being in a circus, we're caught in the middle of the ring, juggling our social life with our educational world, doing the best we can. It's never easy for anyone, especially for those who play in bands like junior political science major Shawn Fisher and his group, The Jukebox Gypsies.
"It's tough actually, practicing until 2 a.m. or writing a paper until 2 a.m.," Fisher said. "I mean it's really hard because I want my all into the music, but at the same time school is very important, and I try to stress that for most musicians who are in school."
The Jukebox Gypsies, formed in February 2008., consists  of Shawn Fisher (vocals/guitar), Robbie Vanasdol (lead guitar/vocals), Casey King (rhythm guitar/vocals), Alex McDonald (bass/vocals) and Dan Wagler (drums).
Fisher played solo since he was fifteen and hired a manager afterwards. The two of them found the rest of the guys later from other local bands that were breaking up at the time.
"It's funny really, we got together in February and recorded the CD in March," Fisher said. "That's how quick of a turn around we had to do it."
Fisher gives his best when dealing with school and in his band, he said.
"When school is in full-swing, we practice at least two nights a week," he said. "Right now we are doing three nights a week just because we are having a lot of opportunities come our way. We want to make sure we're on our A-game."
And he tries to keep up that A-game in his classes, too.
"I'm getting into the really in-depth classes so its getting even harder now, but I love it," Fisher said. "I love learning about how the system works instead of looking at it from a distance and being like 'I wonder how that works?'"
As if being in a band and school full-time wasn't time consuming enough, he also works at a gas station in Ponte Vedra.
"That job is very interesting with the amount of people we get in there," he said.
The Jukebox Gypsies released their first album back in April 2008. Since then they have opened up for Bryan Adams and Foreigner at the Veterans Memorial Arena and have played at Planetfest 8 at Metro Park. Recently the guys finished opening a show for Gavin Degraw.
From being in a band that's sound is said to range from Tom Petty to Aerosmith and learning the political system thoroughly in the process, to working at a place where everyone is happy to see gas prices go down can tire a person quickly. If the focus he has for school is half as good as the focus he has for his band, then Fisher is in excellent shape.
Shawn Fisher and The Jukebox Gypsies have a couple of shows coming up in the next two months. They are doing a Valentine's show Feb. 13 at Jack Rabbit's. Everyone who attends gets a free Valentine.
They are opening up for country singer Josh Gracin at Freebird Live in March. The band will soon have some big announcements and video blogs that can be found on their Myspace page at www.myspace.com/shawnfisher.
E-mail Major Stephenson at [email protected]