Casper and the Cookies bring psychedelic pop to Club TSI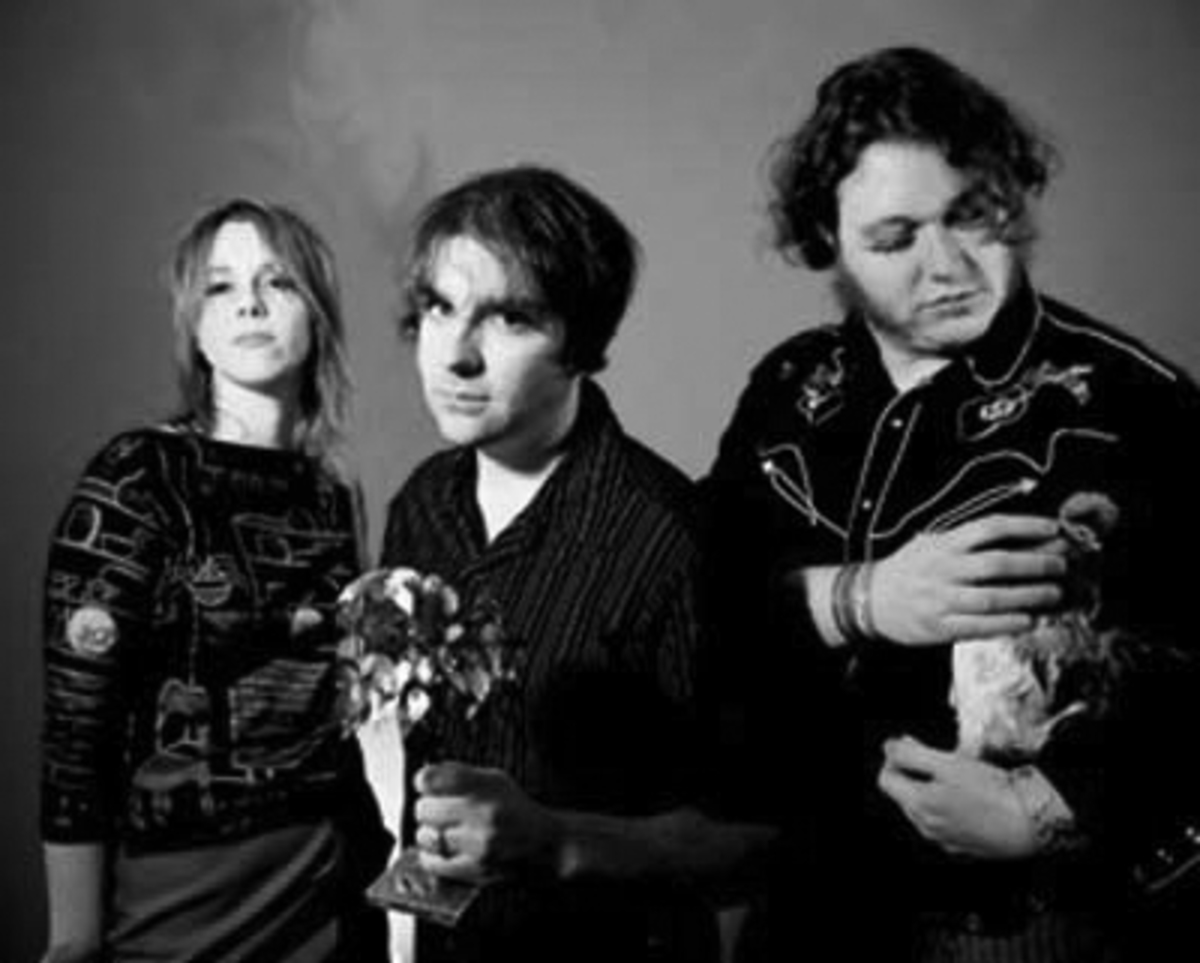 When one hears the name Casper and the Cookies, it might conjure images of a cowardly, pre-pubescent ghost and the comfort of gorging on mom's homemade sweets while sitting way too close to the TV for the monumental tour-de-force that was once cartoon Saturday.
But in reality, Casper and the Cookies is an Athens-by-way-of-Atlanta band that will be bringing its unique brand of high-energy psychedelic power pop to Club TSI in downtown Jacksonville March 11. Jason NeSmith, who was a member of Of Montreal for its Satanic Panic in the Attic Tour in 2004 and part of its 2005 Sunlandic Twins Tour, founded Casper and the Cookies in the late '90s. The Cookies also backed the legendary Daniel Johnston at the 2007 Athens Pop Fest.
The Spinnaker spoke to NeSmith about Japan, vinyl, life on tour, selling out and Casper and the Cookies' forthcoming album "Modern Silence."
What are some of your musical influences?
Anything from Frank Zappa to the Kinks to Pylon, and then it all sort of gets mushed in there and comes out in this weird way. I mean we like prog rock; we like Bowie; we like rap.
You're about to play 22 shows in 21 days across the South and Midwest in March. How do you prepare for such a rigorous schedule, and what's life like with Casper and the Cookies on the road?
You want to play as many shows as possible within reason because like Mike Watt said, "If you ain't playin', you're payin.'" You've got to keep busy; that's what you're out there for. We're like any family on vacation really; we usually get along. We'll find something to argue about once a day or so. We usually keep ourselves entertained by talking about really nasty stuff in the van.
Like what?
Oh I can't even… Last time I talked about it we lost a TV appearance, so… It's pretty bad.
You guys have been to Japan a couple times to perform. What was that experience like, and how were you received as a band over there?
The first time, we were looking forward to going there, and we had a great time. But we realized quickly we were not as good of musicians as any in band ever in the history of Japanese prog music.
Every time we played with some band, they wiped the stage with us, and it was a serious tour of reckoning. That was in 2005. And we realized we couldn't be some scrappy little pop band from Athens anymore; we had to actually put it out there. So we came home and retooled, and since then, I think we've become a much better, much more interesting band. But both times we've been over there it's unlike any experience we've had touring the states or Canada. People are so welcoming and accommodating in a way that we can't even hope to replicate here.
Your new album, "Modern Silence" is due out May 12. What can fans expect from this album?
I think we've really made a statement and we put everything we had into it. There's a lot of straight-up pop songs I hope are as classic as we think they are, but we take some risks. The last song of the record is a three-part suite, which sounds pretentious, but I'm super proud of the whole record.
"Modern Silence" is being released on vinyl. Why is it important to release an album in this format, and do you think the band's music is best enjoyed that way?
Yeah, I mean I think there's a lot of lip service being given to the vinyl resurgence, and that seems to be somewhat true. I guess I want to appeal to people like me, who kind of grew up with big cover art, and it's always been the dream [to have a release on LP]. It sucked growing up in the '90s and realizing "Yay! I can make some cassettes, that's all I can afford!" And then CDs came along and it felt a little more official, but it still isn't the same. Especially when digital distribution is on the upswing right now – I know anybody can do it, and that's fantastic. That's the way it should be.
But there's something so gratifying, I think, both to an artist and to a listener, to have it on a piece of vinyl. It's a sculpture that makes sounds. It's the difference between reading a Web page and reading a book. You sit down, you make a commitment and you meditate with this object – that's what we make records for. There's nothing like coming back from a gig with a record that you bought from your favorite band.
What was it like touring with The Apples in Stereo? I recently saw their song "Energy" on a Pepsi commercial and it weirded me out a little bit. Would you be OK with one of your songs being the soundtrack to a commercial?
I wouldn't want to do a commercial for a Hummer, but it's really one of the last places where there's even a hope of making any money, and that's even diminishing right now. It's hard to make money off of record sales. It's hard to make it off of touring anymore, and there are a lot of people out there who don't really have a sense of morals when it comes to downloading music. Everybody's pretty guilty I think.
But the bottom line is it's going to be hard for bands to continue to exist unless there is some avenue of re-compensation. We all put time and money and just pour our lives into this thing. Nobody is entitled to a living, but it does seem like the public understands now that just because your song was in a commercial doesn't mean you've sold out, and you're worthless, and they should stop listening to you.
But to get an ad, you pretty much have to have a good record deal, a publisher and promotions. I can tell you a dozen bands off the top of my head that have music that could totally be in an ad, and these bands deserve to be heard but they don't have that backing.
The Apples deserve it completely. Touring with them was probably tied with Japan as the most fun we've ever had on tour.
You guys have been to Jacksonville before; what do you think of the city? We are the murder capital of the U.S., which puts us high in the running against the rest of the world.
Maybe Darfur or something? I don't know.
OK, excluding genocide.
Jacksonville seems that it's sort of like Atlanta, in that a large part of the city is dedicated to business, but there seems to be a growing number of people interested in furthering the arts in the city and doing something, and that's always good to see. It's nice to come to a town and see people working to make their town more interesting, and Jacksonville is one of those cities.
Compiled by Jason Yurgartis.