UNF Board of Trustees approve Budget, names for Buildings 3 and 4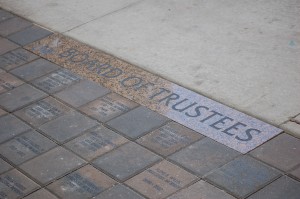 Headed by President John Delaney, the UNF Board of Trustees approved the 2012-2013 school budget, which totals $131,684, 574.
There are no major changes to the budget that should concern students, President Delaney said. The budget, which includes $65,717,347 from student tuition and fees, was quickly passed.
A quick approval was possible, due to debates regarding the budget being held in previous meetings.
The board voted to name Buildings 3 and 4, as well. They are now Skinner Hall South and North, respectively.
The board also approved the measures to terminate the Master's in Science and Mathematics Education, as well as the Bachelor of Arts in Education, Trade, and Industrial Teacher Education. All three programs have been inactive for over ten years and have no effect on enrollment or the budget.