3LAU to headline 5th annual Osprey Tailgate Classic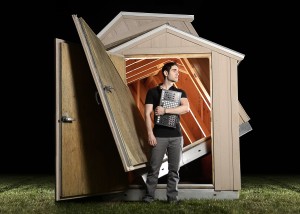 Osprey Productions announced Monday house music producer and DJ 3LAU as the featured artist of this year's Osprey Tailgate Classic.
Justin "3LAU" is a 21-year-old college student who tours across the country, despite taking a full course load at Washington University. 3LAU's bootlegs and remixes placed him in the top 10 of the Beatport & Hype Machine chart.
Brent Fine, Director of Osprey Productions, said, in years past, the event was built around the artist performing. This year, the focus is centered on students, as Osprey Productions plans to have them on stage for contests and games throughout the night.
Fine also said that 3LAU's house music style is also growing in popularity among UNF students, who voted it as the second most desired genre for the Tailgate Classic, behind rock.
The extra focus on students will make the event more successful with freshman on campus, Fine said. With freshman being required to live on campus, Fine said he expects the Osprey Tailgate Classic to draw a larger crowd.
Fine said the focal point of the Osprey Tailgate Classic should be the students, and Osprey Productions hopes with 3LAU, it will be giving the students what they want.