UNF Interfaith Center introduces Campus 4 Community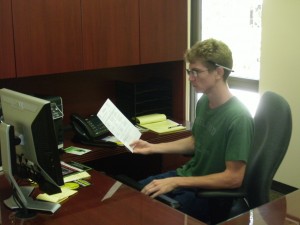 UNF's Interfaith Center will launch Campus 4 Community, a program aimed at allowing students of all faiths to gather in celebration of major religious holidays throughout the year.
Campus 4 Community will begin with a fieldtrip to the Islamic Center of Northeast Florida July 29 in acknowledgment of the Muslim holiday, Ramadan.
The Sunday event, Sharing Ramadan, will allow students the chance to learn abut Islam and experience a ritual meal called iftar, which signifies the breaking of the fast in the evening.
"Our hope is that students will learn to look at the commonalities rather than differences, so that students can develop holistically," said Matthew Richardson, the student coordinator for Campus 4 Community. "So with events, such as sharing Ramadan with others, it gives students the opportunity to not just learn about it, but to also feel it."
A panel discussion with UNF Interfaith Center Director Tara Trueblood and other members of the interfaith community will also be held prior to the meal.
Sharing Ramadan will be open to all UNF students. However, students who wish to attend should RSVP with the Interfaith Center via email.
The event will be held at the Islamic Center of Northeast Florida off of St. Johns Bluff Road from 5:30 p.m. to 9 p.m. Admission is free, and the Interfaith Center requests attendees dress modestly.