Huffington Post thrives in new digital age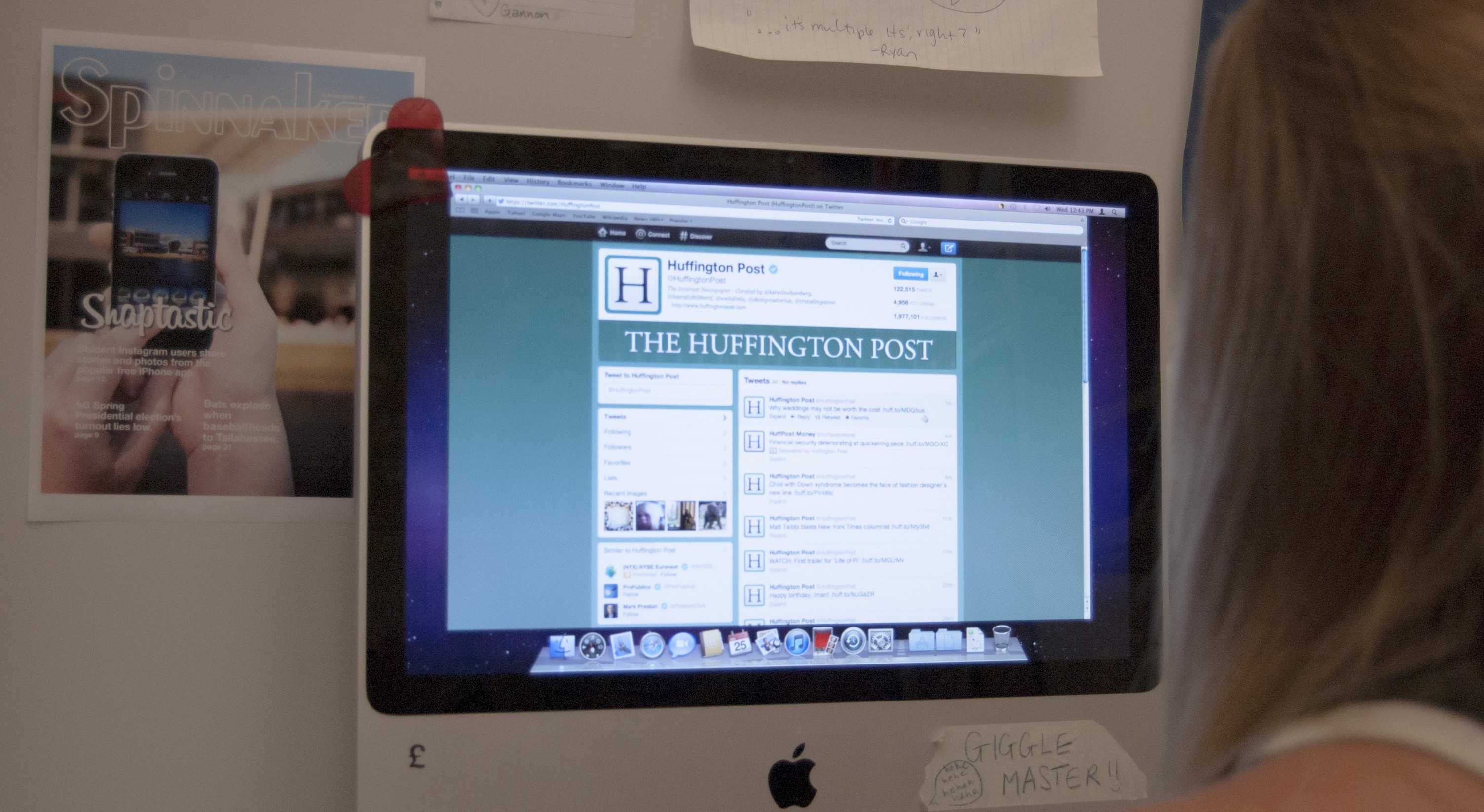 If you happen to be one of the three people who follow me on Twitter, sorry for the disappointment.
I recently found out that RT in Twitter-world means re-tweet and I have never, not even once, created a tweet.
Although I may not be an avid tweeter of life, happenings and interesting facts, I still use, and love, the site.  Most of the tweeters I follow are media related, and I have found it as an extremely useful tool for keeping up with what's going on now.
So as a Twitter follower of several media pages, The Huffington Post, which currently has over 120 thousand tweets in comparison to The New Yorks Times' nearly 87 thousand, certainly stands out.
But its increase in Tweets is just a small stepping-stone in Huff Po's recent expansions.
Since 2009, it has been creating more localized sites and, after it was bought by AOL in 2011, has continued this addition.  Localized sites include HuffPost Chicago, HuffPost New York, Florida based HuffPost Miami, international based HuffPost Canada and HuffPost Voce, which replaced U.S. Spanish-language site, AOL Latino.
In April the Huff Po became the first commercially ran digital media enterprise to win a Pulitzer Prize, awarded to David Wood for national reporting, according to an article on crainsnewyork.com.
In July it was ranked #1 in Top 15 Most Popular Political Websites by ebizmba.com.
In August it will launch HuffPost Live, a live streaming network hosted by Abby Huntsman, daughter of former presidential candidate Jon Huntsman.
Since it was bought by AOL, Huff Po has been creating waves online and expanding previous media outlet boundaries.
In large part, their chronic tweeting can be linked to their Strategic Advisor for Social Media Impact Biz Stone, Twitter co-founder who joined the Huff Po team in 2011.
But it's not just the pace of their tweets that catches the eye, its the diversity of them.
Some of them are, well, lacking in newsworthiness, but, they're interesting and engage readers, which can be just as important for their growth.
It's no secret to anyone that news, and how you get it, has changed tremendously since the dawn of the Internet.
As a fellow college student, I know the easiest way to find out about anything media related is to simply Google it.  But just because there are more ways to retrieve the media you want, and also ways to get it free, that doesn't mean there will ever be a lack of need for the news.  It just means the news has to evolve with its viewers.
The Huff Po seems to have a handle on the new digital media age, and I expect we will see many other news outlets follow closely in its footsteps, if they haven't already.  Newspapers including The New Yorks Times and our local Florida Times-Union already have e-editions available online, as well as apps that can be downloaded straight to your smartphone or Ipad.
We here at the Spinnaker are continuing convergence of the Spinnaker newspaper, Osprey TV, Osprey Radio and our newly remodelled digital site in hopes to make UNF news more available to students.
Because we know the future of news isn't about bringing it into people's homes, but bringing it to them wherever they are, on the go.
This is Part 2 of 3 in a series of "blogging" columns. Read Part 1 here. Read Part 3 here.