With A Rebuilding Season Behind Them, UNF Men's Soccer Team Can Only Improve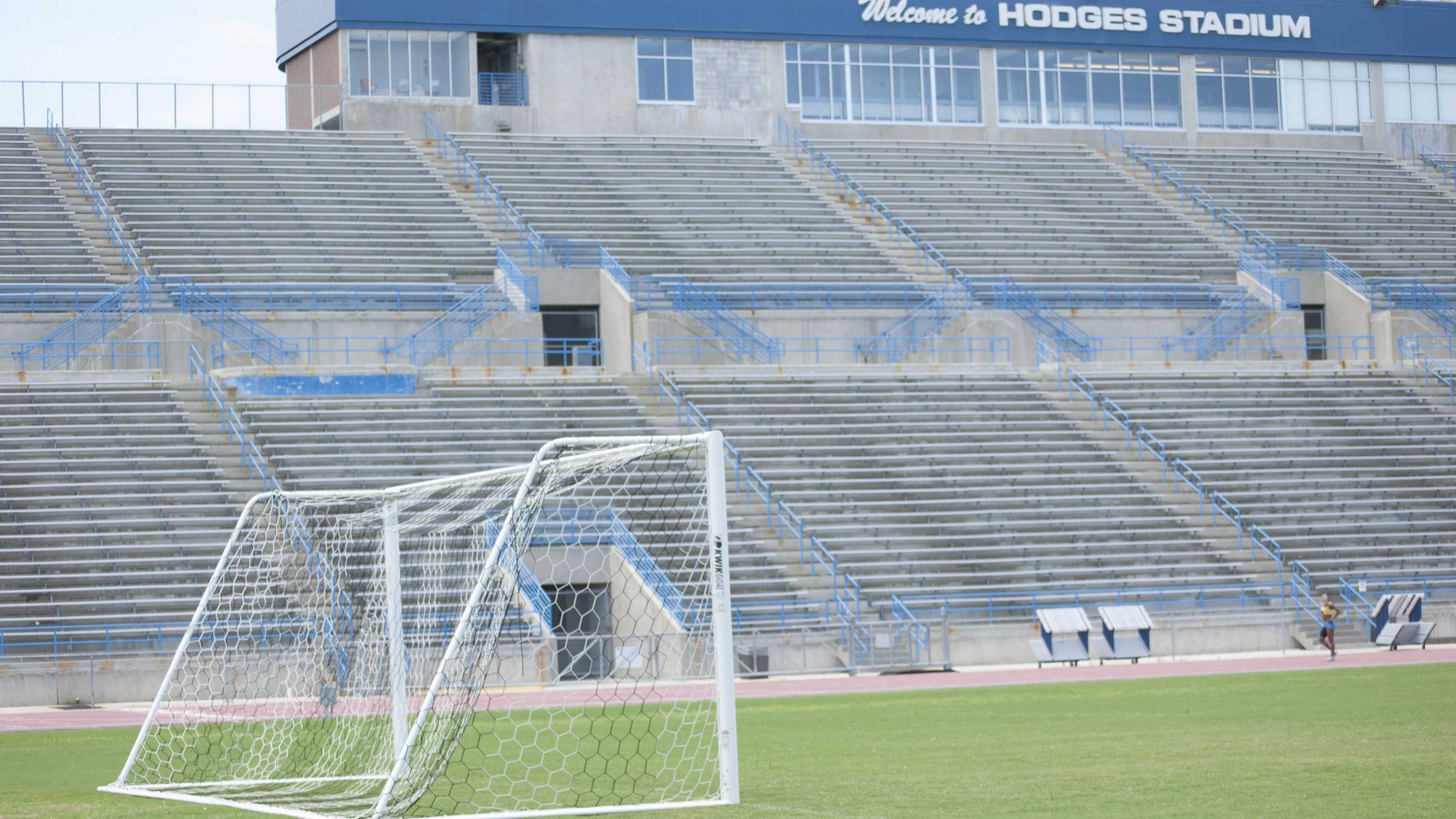 During a rebuilding 2011 season for the UNF soccer team, the Ospreys compiled a 1-15-0 overall record while going 0-8-0 in the Atlantic Sun Conference. With head soccer coach Derek Marinatos in his first season at UNF, the Osprey's struggled scoring goals, defending, and most importantly, winning games. With a fresh start on the horizon, players and coaches alike know that the only way to go is up.
"We're going to be hungry this year. There's definitely a chip on our shoulders," said Greg Crowell, Senior Midfielder and captain of the UNF soccer team.
As a junior Crowell led the Ospreys through one of the toughest seasons in the program's recent history. To help improve from last year's struggles, Crowell hopes to become a more vocal leader.
"At times it can be difficult," Crowell said. "Towards the middle of the season, players were breaking off, but at the end of the day, if you can't get the players on one page, you're not going to win games, and [win games] is what we're trying to do this year."
Optimism surrounded the team at the beginning of the 2011 season, but quickly faded with each passing opportunity. After a dismal one win season, substantial improvement could mean winning only 4 or 5 more games in 2012.
"It's time for us to start taking a step in the right direction," Head Soccer Coach Derek Marinatos said. "Now it's only a matter of time before we start knocking on the door to compete for a conference championship."
Building a soccer program from scratch, establishing a new culture and teaching student-athletes new philosophies were just a few of the challenges that Marinatos faced in his maiden voyage as head Coach for the Ospreys.
To say the team was young would be an understatement.  Marinatos was forced to start 9 freshmen, and the team struggled the way you would expect freshman heavy team to struggle.  They battled a tough conference schedule, new environments, and faced NCAA Division 1 talent on a weekly basis.
"A lot of [players] have learned what it takes to be successful at the Division 1 level," said Marinatos. "They know how hard we have to work if we want to be successful."
The 2011 Osprey's struggled to field a strong team, but this year, with two upperclassmen leaders and 9 returning sophomores in the starting lineup, the team hopes for substantial improvements.
"Teams won't know to expect from us," Marinatos said. "No one wants to go through what we went through last year."
For a team that hasn't won since September 3, 2011, the Ospreys must find unity on their team. Greg Crowell believes that unity could steer the Ospreys in the right direction.
The 2012 season begins in Daytona Beach on Aug 11 with an exhibition match against Embry-Riddle.