Women's Soccer Struggles, Lose first two games on road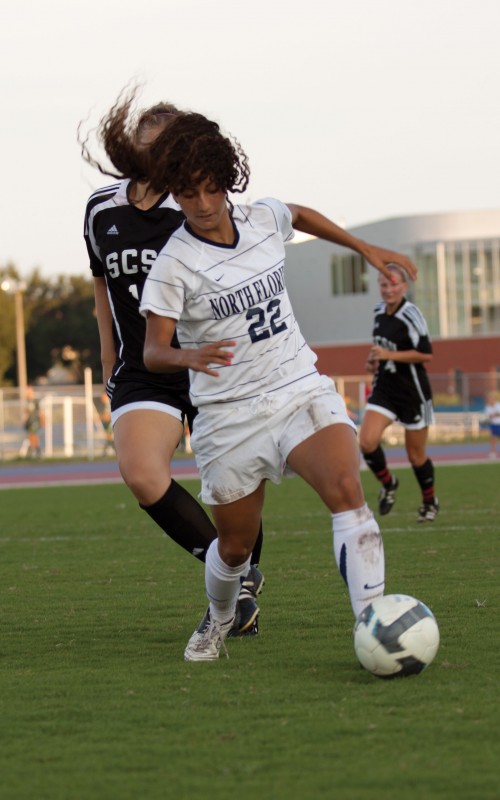 Greenville, South Carolina 8/17 – With much promise for the 2012 season, the North Florida Women's Soccer team fell into a hole, dropping their first two games of the season, 2-0 each. In the first loss at Furman, the Ospreys failed to capitalize on their opportunities, which included 7 corner kicks, and a fairly solid performance by goalkeeper Rachel Beninati. Outside of the corner kicks, the team totaled just five shots the entire game, all of which came in the second half, compared to Furman's 13 total shots, six of which were in the first half, seven in the second half. With Furman's balanced attack including strong defense, flawless goal keeping, The Paladins limited the Osprey's to five shots the entire game. Defensively, The UNF Women gave up a 25 yard shot that sailed through Beninati's hands at the 60th minute.  The final blow came on a rebound goal in the 81st minute.  Once again, the Osprey's struggled on the road, starting the season off 0-1 with another tough test against Clemson looming.
Clemson, South Carolina 8/19 – The Ospreys failed to improve upon their defense, offense, and goal keeping in the second game, dropping their next match to the Clemson Tigers, 2-0. While the Ospreys took 7 shots against Clemson, with a more balanced offense including three shots in the first half and four in the second half, they couldn't stop Liska Dobberstein's 2 goal performance, both of which were headers into the right corner of the net.  Lady Osprey Goal Keeper Rachel Beninati took the loss in both matches, as the team fell to a 0-2 record in its first weekend of play.  While North Florida Goal Keeper Rachel Beninati tallied four saves, it wasn't enough, as Clemson keeper Hunter Rittgers tallied five while blocking all seven shots from UNF. The team looks to bounce back at Hodges Stadium against South Carolina State Friday Aug 24 at 6p.m.