Editorial: Student Union is home sweet home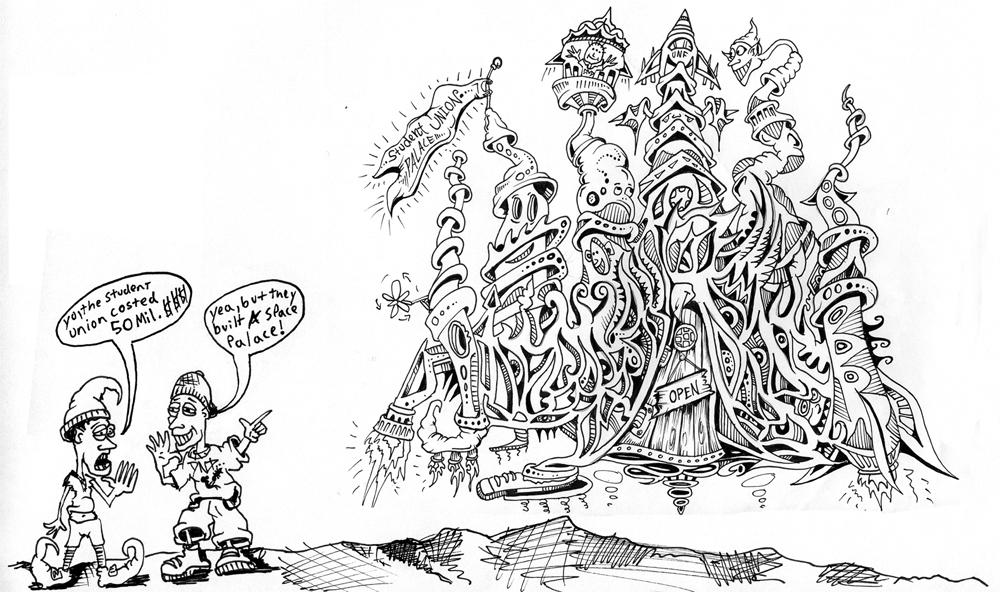 Strolling through one of Florida's many state universities, a common sight might be students, faculty and staff enjoying campus life in one central location – a campus hub, commonly referred to as a student union.
UNF took one step closer to becoming a traditional four-year school when it announced plans to build a campus student union about six years ago. The university will finish another chapter in its young journey when the project is completed this summer.
The completion of the Student Union is about to change campus.
Students will no longer be limited to the Green as a relaxing place or the small courtyard in front of the Bookstore to get a snack between classes.
As can be seen walking from Lot 18, the new student community center will be located between the Arena and old Boathouse. And the architecture is not the only aspect of the building that is impressive.
The Student Union will include a convenience store similar to Outtakes, a student game room, a new bookstore, a food court featuring four fast food outlets, a sit-down restaurant to replace the Boathouse, a movie theater and an exterior amphitheater.
Aside from adding more choices to students' diets, the Student Union will provide an option for gathering between classes to relax, study or catch up on current events on one of the dozens of high definition plasma TVs.
Students will also be able to rest, study or socialize at tables and on benches in the open-air plaza, which will be covered by a canopy-like structure, providing an outdoor gathering place. It is also expected to provide a venue for evening and weekend event entertainment – ultimately making living on campus a more appealing option.
More students living on campus means the university is getting closer to its goal of ditching the "commuter school" tag it has dragged since the late 70s.
"I believe this building has the potential to have the greatest impact on UNF's student life than any other program or construction project," Vice President of Student and International Affairs Mauricio Gonzalez said in a press release.
And the concept is catching on.
The Spinnaker spoke with recently hired Student Union Director Justin Camputaro about what the building will bring to campus, and his responses were ecstatic.
The UNF Student Union will be one of the first gold Leadership in Environment Energy and Design certified buildings in Jacksonville. It will also be the first gold LEED certified Student Union in the state, he said.
It appears the university is keeping with its reoccurring theme and acting with the students' interest first. The $50.4 million spent on the new union will change the face of this campus and bring a positive spin to a school growing in so many ways.
Now the 16,000 students on campus have a central building they can call a true home away from home.