Dear Ospreys,
In the last year and a half, several students have contacted police to report a crime only to later admit the story was fabricated.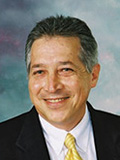 The most recent case involved a student who claimed she was sexually assaulted at the new Student Wellness Complex.  A week later, she recanted her story.  There have been other students who have told police they were robbed, only to later admit the story was fabricated.
There are many consequences associated with these false reports, and there are certainly better ways for students to address their problems.  I'd like to take this opportunity to explore those.
First and foremost, there are free resources available to students who might be experiencing personal difficulties. The Counseling Center can be reached at (904) 620-2602, the Women's Center at (904) 620-2508, the Student Ombudsman at (904) 620-1491 and my office at (904) 620-2600. Our staff is well equipped and trained to handle such situations and is available for any student in need. Don't hesitate to call on them.
There are many consequences associated with making false reports.  Anyone who lies to police can face criminal charges.  Students who file false reports can be sent to student conduct.  Valuable police time is used to investigate all allegations, and our University Police Department shouldn't be wasting time on an incident that never occurred.
False police reports impact the entire campus community.  It could lead to real victims not reporting crimes out of fear that they won't be believed.  Again, our UPD investigates all allegations, and we hope real victims will not hesitate to come forward.   Fake reports can also instill fear into the campus community.  While we should all be vigilant about our personal safety, no one needs the added stress associated with a report that turns out to be fake.  Fabricated reports can lead to a false sense of security.  Students who have been on our campus the past few years have witnessed several cases of crime alerts, only to receive notifications later that the crimes never happened.  We do not want this to lead to students second guessing crime alerts and letting their guard down.
Even if federal law didn't require us to notify the campus community of dangers, we would do it anyway because it is the right thing to do.   You have a right to know when a serious crime has been reported, and you have a right to know if it turns out not to be true.  When the Crisis Management Team issues a crime alert, it is because we take your safety seriously.  We hope you do, too.
In light of these events, I must reiterate the responsibility of our students to uphold our values and not embark on anything that portrays themselves and their University in a bad light.  If we all work together, we can make your time at UNF the best collegiate experience possible.
Sincerely,
Mauricio Gonzalez
VP for Student and International Affairs