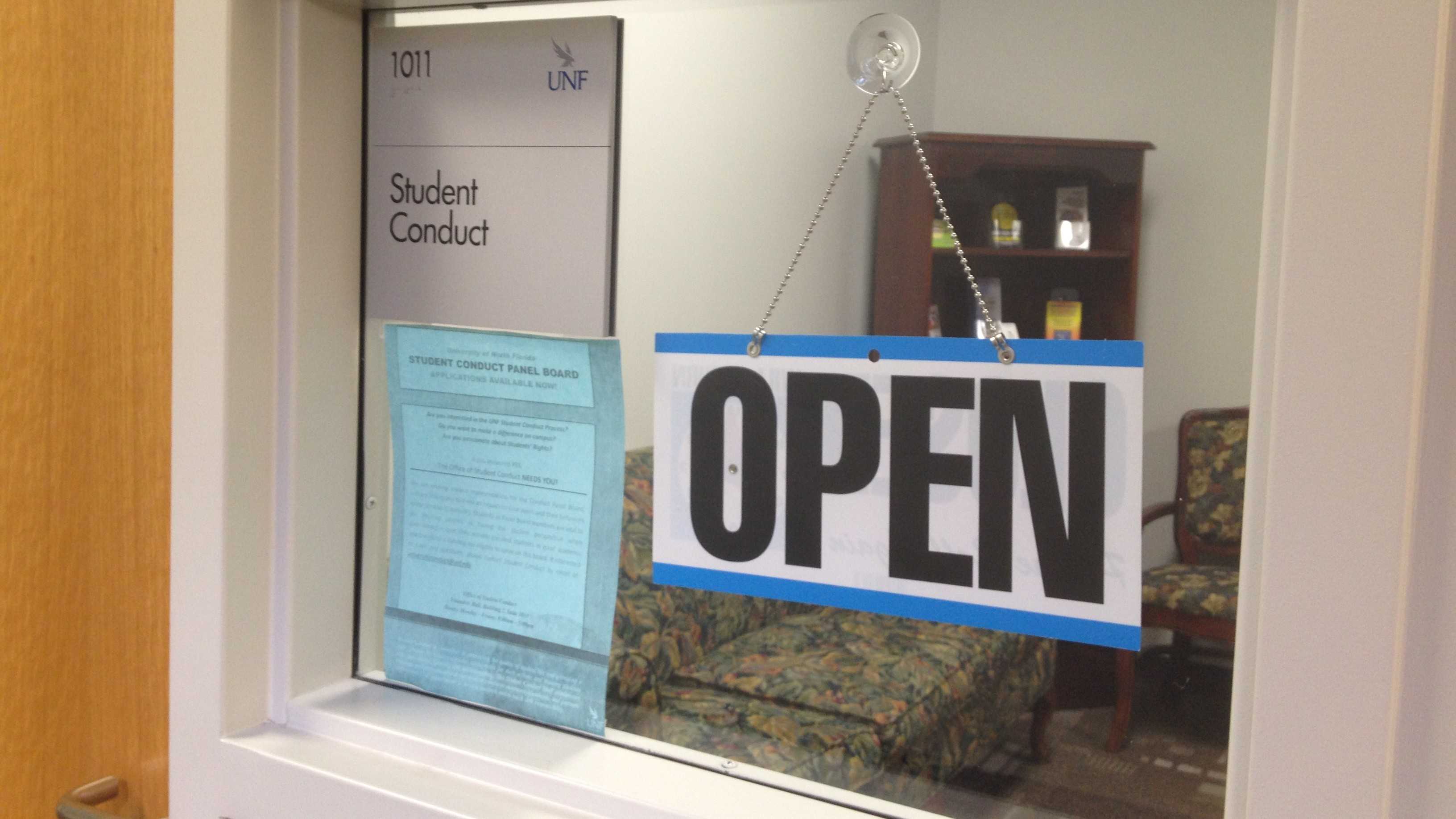 UNF's Student Conduct Office launched its Medical Amnesty Program Monday, which aims to promote responsible action in cases of alcohol poisoning or drug overdose.
Andrea Adams-Manning, UNF's student conduct coordinator, said a primary goal of the initiative is to reduce student's fear of discipline, in order to encourage students to seek medical assistance.
"We want more people making that phone call, rather than being in fear of a student conduct record," Adams-Manning said.
Adams-Manning said the program is being promoted to all students on campus, including those in Greek organizations.
Laura Fox, UNF's director of fraternity and sorority life, said the program is great, from what she has seen so far.
"I think it's important for all students," Fox said.
Andres Hernandez, a UNF education senior who is also a member of a fraternity on campus, agreed with Fox and echoed Adams-Manning's view of the program.
"It's a good idea because people are going to be much more willing to call for help when they aren't afraid of possible punishment," Hernandez said.
Bob Shepherd, UNF's student conduct officer, said the main goal of the Medical Amnesty Program is to avoid any unnecessary tragedies due to alcohol or drug abuse.
"If one student avoids death, then the whole program is worth it," Shepherd said.