New York Times removed from campus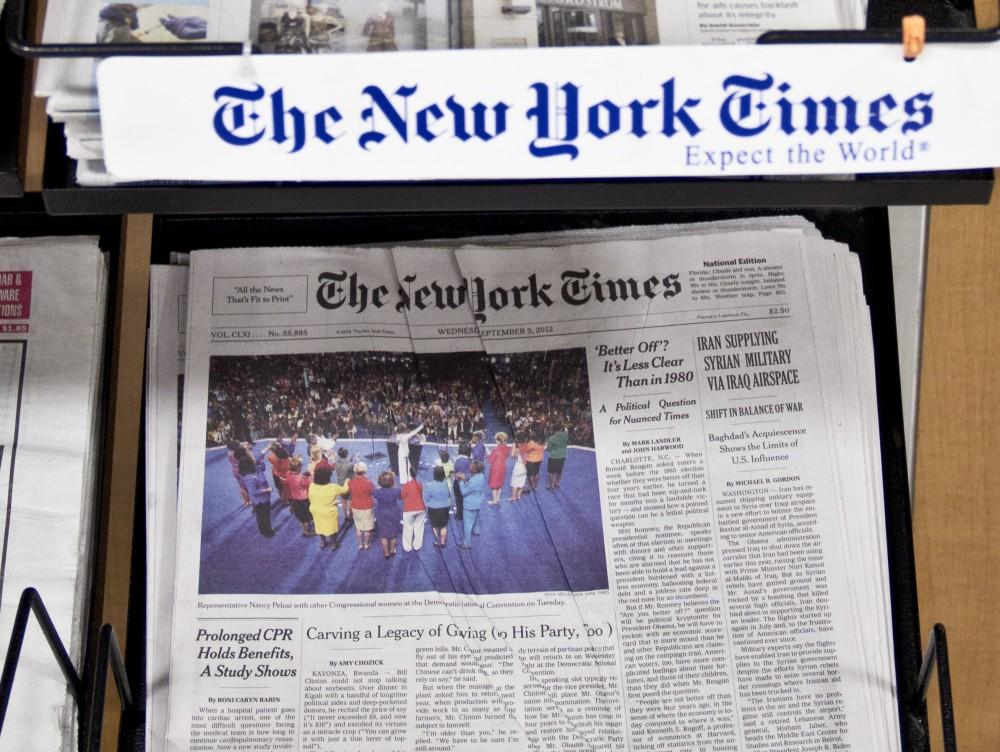 The New York Times is no longer available in print on campus after years of being funded by multiple entities on campus.
The paper is still available online, via myWings, but students are limited to 10 articles per month. According to its website, students who want to read more articles must purchase a digital subscription.
Bobby Waldrup, associate provost for UNF Academic Programs, said the paper was initially funded by UNF Academic Affairs as part of the American Democracy Project. He said it costs $15,000 per year to distribute the paper.
Waldrup said the nonrenewal of the New York Times was one part of approximately $500,000 in budget cuts from Academic Affairs for the 2012-2013 school year.
He said since the 2008-2009 school year, Academic Affairs covered the full distribution costs of the paper. Before then, UNF Student Government partnered with Academic Affairs for two years and contributed $1,000.
Waldrup said the project gave students access to other popular news publications, such as USA Today and Folio Weekly, in order to encourage discussion between faculty and students.
William Namen, SG treasurer, said they stopped funding the New York Times in the 2008-2009 school year.
Waldrup said gaining access to SG funding was difficult because SG needed proof that the funding went directly to instruction.
He said the Freshmen Writing faculty adopted the New York Times as part of the writing curriculum, which initially justified SG's funding.
Dr. Brian Striar, the English Department Chair, said the paper is no longer a requirement for their courses.
Other colleges, such as the Coggin College of Business, provide news publications to its students.
According to the Coggin College page on UNF's website, the Coggin College is a partner school with the Wall Street Journal. All students in the college pay a $10 fee each semester for daily access to the Wall Street Journal.
Waldrup, who is also an associate professor in the Department of Accounting and Finance, said the Wall Street Journal is required for certain business courses.
Robb Hartman, a UNF accounting sophomore, said he is upset about the removal of the New York Times.
"It seems that with the huge increase in tuition, we should be able to afford the New York Times, considering I know many people who read it," Hartman said.
Email Gordon Rhyne at [email protected]