So, what's your story: Khalid Ibrahimi overcomes terrifying obstacles en route to America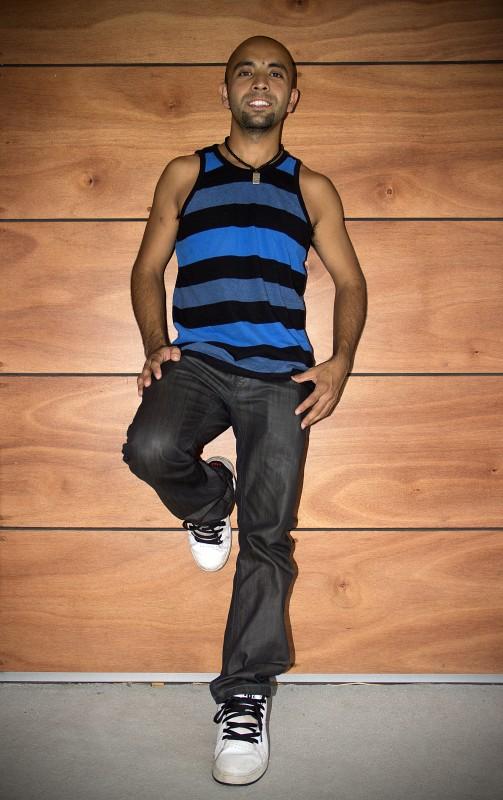 By Kasandra Ortiz, Contributing Reporter
UNF junior Khalid Ibrahimi's story of his family's journey from Afghanistan to America is one filled with trial, tribulation, and courage.
"I really faced my greatest fears. If you are scared of something, find something bigger than your fear that you can be scared of," Ibrahimi said.
When Ibrahimi was six years old, his brother was left as the head of the household after their father was killed in battle. Still, the brothers had to maintain their business of renting and selling DVDs and CDs and doing artwork in order to provide for their family, said Ibrahimi.
In 1996 the Taliban invaded Afghanistan and declared their livelihood illegal.
"All of the media was shut down by the Taliban and it destroyed the economy," Ibrahimi said. Anyone caught with forms of media would be killed or tortured. The Taliban declared that women were not allowed to have jobs, go to school, and had to be married if they were over the age of 16.
Now as the sole providers in the house, Ibrahimi and his brother continued to sell media from their home at the request of some of the people in the village. When members of the Taliban got word of the family's ongoing business it was a prime opportunity for the Taliban to blackmail them. Ibrahimi said they would rent movies and not return them and request large sums of money in exchange for their silence.
After an argument with members of the Taliban, Ibrahimi's brother went mysteriously missing for over a month. One day the local mosque gave an announcement of an unidentified body.
"At first I didn't think it was going to be my brother," Ibrahimi said.
But it was his brother, and he had been murdered.
"He was cut up with bruises everywhere and there was no head to the body. We recognized him only by his clothes," he said.
At age 12, Ibrahimi was now responsible for his sister, elderly mother, niece, nephew and pregnant sister-in-law. None of the family members under his care could work and several were not married. Members of the Taliban were trying to marry the women in his family, so Ibrahimi packed up his family and drove for days until they reached the border of Pakistan.
When they arrived at the border, Ibrahimi learned men were not allowed to leave the country for fear of being drafted. So Ibrahimi stayed behind as his family crossed the border.
In true life-or-death fashion he got underneath an 18-wheeler and held on for miles as the truck crossed the Pakistan border, hoping he would not be caught or fall to his death.
"I was scared that if I fall under this truck I could die, but I was scared that if I didn't do it what would happen to my family," he said.
Eventually the truck came to a stop and he found his family on the other side of the border. Though penniless and foreign, Ibrahimi found a job. Within the same month his mother became ill and he was forced to leave work to take her to the hospital. When he returned the owner of the business he had been working for refused to pay him, so he went to the police. The police found out that he was from Afghanistan and refused to help him, attempting to kill him and leaving him for dead in a ditch.
Ibrahimi resorted to doing artwork on the street. One day he was offered a tip from some foreign women that he drew a picture for. He said he refused to accept the tip, offended by what he thought was a criticism. Instead he requested a job for the women of his family.
The women he met that day were foreign missionaries. They eventually provided for Ibrahimi and his whole family to come America, leaving behind the haunting memories of Afghanistan.
Ibrahimi is a junior this year and is studying psychology. He hopes to pursue a career in inspirational speaking. Presently he is developing a social networking site for UNF students to stay connected at unffriends.com.
For more information, visit Ibrahimi's blog at myescapetofreedom.com.
email Kasandra Ortiz at [email protected]