Column: Outside The Huddle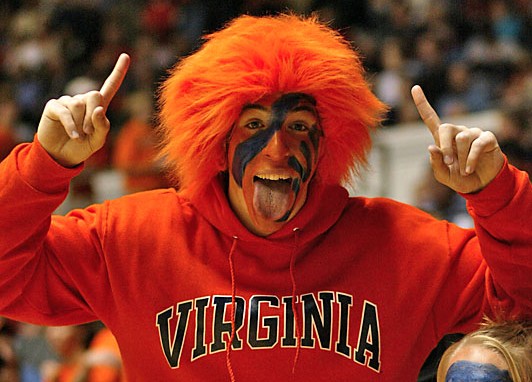 Marlins sign Greenberg
Adam Greenberg stepped to the plate for his first Major League at bat as pinch hitter for the Chicago Cubs, in the ninth inning of a July 2005 game against the Marlins. His Major League career lasted one pitch.
Florida left-handed pitcher Valerio de los Santos launched a 92 mph fastball that hit Greenberg in the back of the head. The rookie was rushed to the hospital and has since battled post-concussion symptoms such as dizziness, severe headaches, vertigo, and nausea.
Greenberg had spent several years battling through the minor and independent leagues, still suffering from some of the symptoms, when he caught the attention of filmmaker Matt Liston. Soon after hearing Greenberg's tale, Liston began an online campaign to get the struggling ballplayer another at bat in the big leagues. The promotion yielded over 20,000 signatures.
After Greenberg's quest was brought to the attention of Miami Marlins General Manager Dave Samson, Greenberg was signed to a one-day contract. He will take his second and, likely, final at bat during the Marlin's season-ending home series against the New York Mets.
The disastrous 2012 season will likely keep many Marlins fans away from the park, but at least the team can finish on a high note.
Party school, okay… worthy of a spot in the Top 10?
Last week, an Arizona State tailgate photo featuring a child in diapers doing a keg stand went viral. Clearly, Playboy was not impressed as it promptly left ASU off of its Top 10 Party School list in their October issue. Schools were graded on three factors: sex, sports, and nightlife.
The Top 10 Party Schools for 2012:
10. Ohio State
9. TCU
8. Tulane
7. Vanderbilt
6. Georgia
5. Wisconsin
4. Texas
3. Florida
2. USC
1. Virginia
I wouldn't categorize Ohio State, Georgia, Wisconsin, Texas, Florida, and USC as newcomers to this list, and can certainly see how New Orleans would give Tulane a boost in the nightlife department. But, Texas Christian? Vandy?
"We are demanding a recount," University of Virginia's spokeswoman Marian Anderfuren said.
Fellow UVA spokeswoman, Carol Wood, said, "It's far more important for the university to be known for our academic achievements in teaching and research."
Relax, Virginia, the rest of the nation can't believe it either.
Mullen leads Mississippi State to victory…at Buffalo Wild Wings
Dan Mullen has accomplished a lot during his time in Starkville. The fourth-year head coach, who has turned the lowly Mississippi State football program into a consistent winner, took his talents to the dinner table last week, downing 24 wings in five minutes during a wing eating contest at a Buffalo Wild Wings. That's one wing every 12.5 seconds.
Though Mullen's rate is impressive, it does not come close to competitive eating champ, Joey Chesnut, who ate one wing every 3.8 seconds while knocking out 191 total wings in 12 minutes.
For anyone who has not consumed a large quantity of wings in one sitting, these numbers are staggering.