UNF Intercultural Center for PEACE makes room for student lounge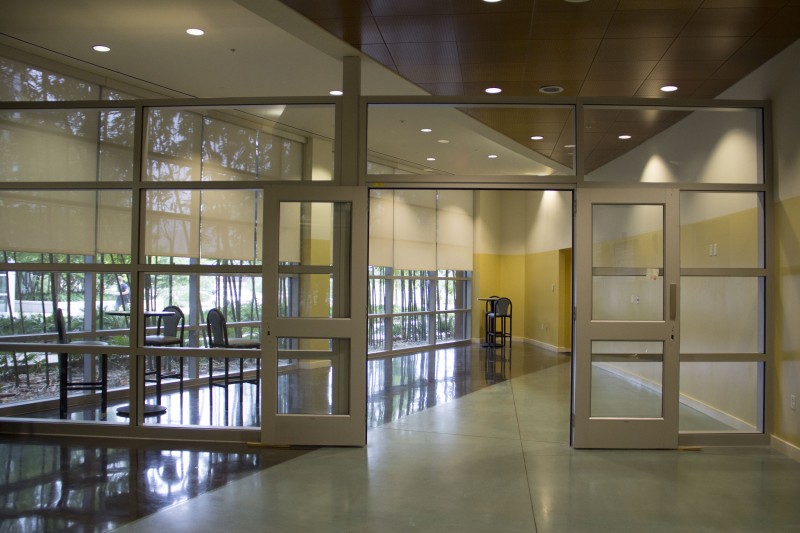 The Intercultural Center for PEACE added glass doors to the first floor of the Student
Union East Building during the first week of October to create a lounge space for its students.
Karmele Oupa Seane, director of ICP, said the center paid for the installation of the glass doors, totaling $22,678, to add more space for its new offices, which are now behind those doors.
David Crabtree, director of the Student Union, said Student Affairs allocated the
additional office space to the center because it has begun to oversee the African American Student Union.
Crabtree said ICP was originally located on the second floor of the building, but it was
moved, due to the growth of the program.
Seane said it added the doors to enclose the office and give UNF minority
students an area to relax, as well as learn about different cultural backgrounds. He
said the office welcomes all UNF students, despite ICP's focus on minorities.
Crabtree said carpeting and new furniture will be soon be added to the space, which
was largely undeveloped and underutilized.
Seane said the added office space allows the center to further pursue its goal of
promoting cultural education at UNF.
Email Gordon Rhyne at [email protected]