Women's soccer advances to semifinals in A-Sun tourney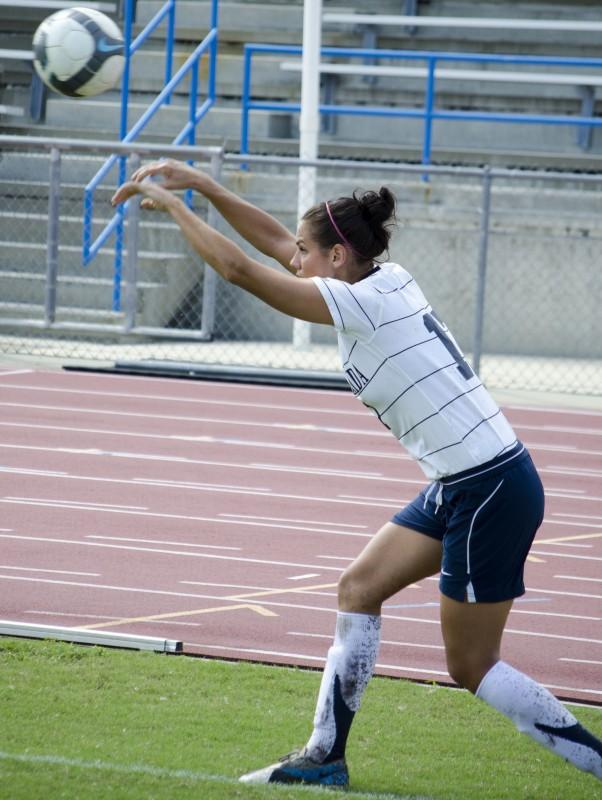 The UNF women's soccer team captured a victory in their quarterfinal match in the Atlantic Sun Tournament on Oct. 27.
The Ospreys (8-9-2) scored three goals in their match against Kennesaw State (10-8-1) and only surrendered one, winning by a final score of 3-1.
UNF got goals first half goals from Lauren Hopfenserger (5), Alexi Zaremba (3) and  Michele Larrinaga (6) added the team's third and final goal in the 69th minute.
The defense played well, surrendering only 2 shots on goal, one of which found the back of the net from the foot of Jewella Strickland (2).
The team will play their semifinal match against Mercer Fri, Nov. 2 at 4 pm.