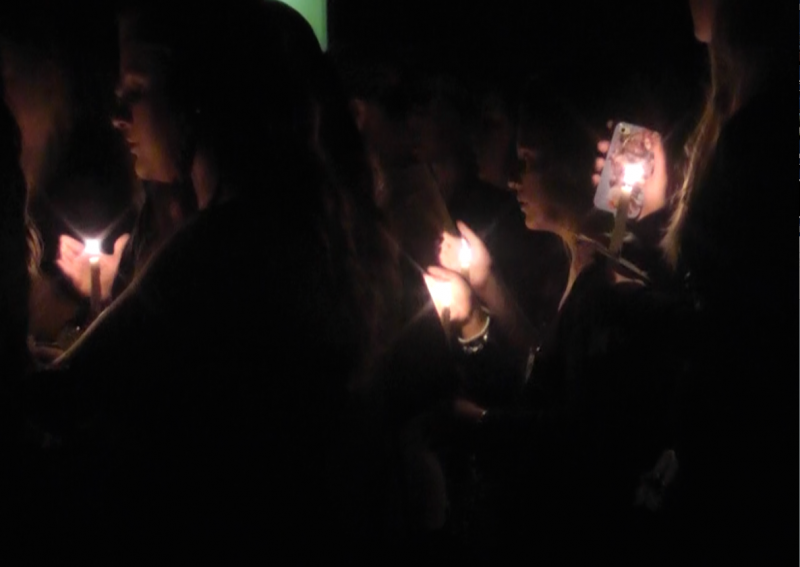 Hundreds of students gathered silently in the Coxwell amphitheater Saturday night for a candlelight vigil honoring Dara Kusiv, who was killed in a car accident this new years day.
The vigil was held by Zeta Tau Alpha, the sorority of which Kusiv was a member. Several of her ZTA sisters and friends shared stories and memories.
"She is one of a kind and she has touched so many lives without even knowing," said Arielle Talmor, a ZTA member and long-time friend of Kusiv. "I know now that everything I do I will do for you, Dara Kusiv."
Kusiv's father, Randy Kusiv, thanked ZTA and the university for supporting the family.
"Dara loved being a sorority sister and just really loved UNF and now I know even more why that was," said Kusiv.
He also asked everyone to continue to pray for the three other students who were injured in the accident.
Jacob Materia, Samantha Kasten and Sean Franke were all taken to Shands Jacksonville Medical Center with serious injuries. Materia and Franke have since been released from the hospital and Kasten's status was updated from critical condition to stable.
Materia, Kusiv's boyfriend, was in attendance wearing a neckbrace.
After a few remarks from Tarah Trueblood, director of UNF's Interfaith Center, Kusiv's parents lit candles and the flame slowly spread through the crowd.
After the ceremony ended, a large group of ZTA members remained standing in front of the stage. They struck up a song in perfect unison, leaving the last words echoing in the amphitheater after they walked away.
"A million tomorrows will all pass away 'ere we forget all the joys that we shared today."
Email Dargan Thompson at [email protected]