Game Day 2017?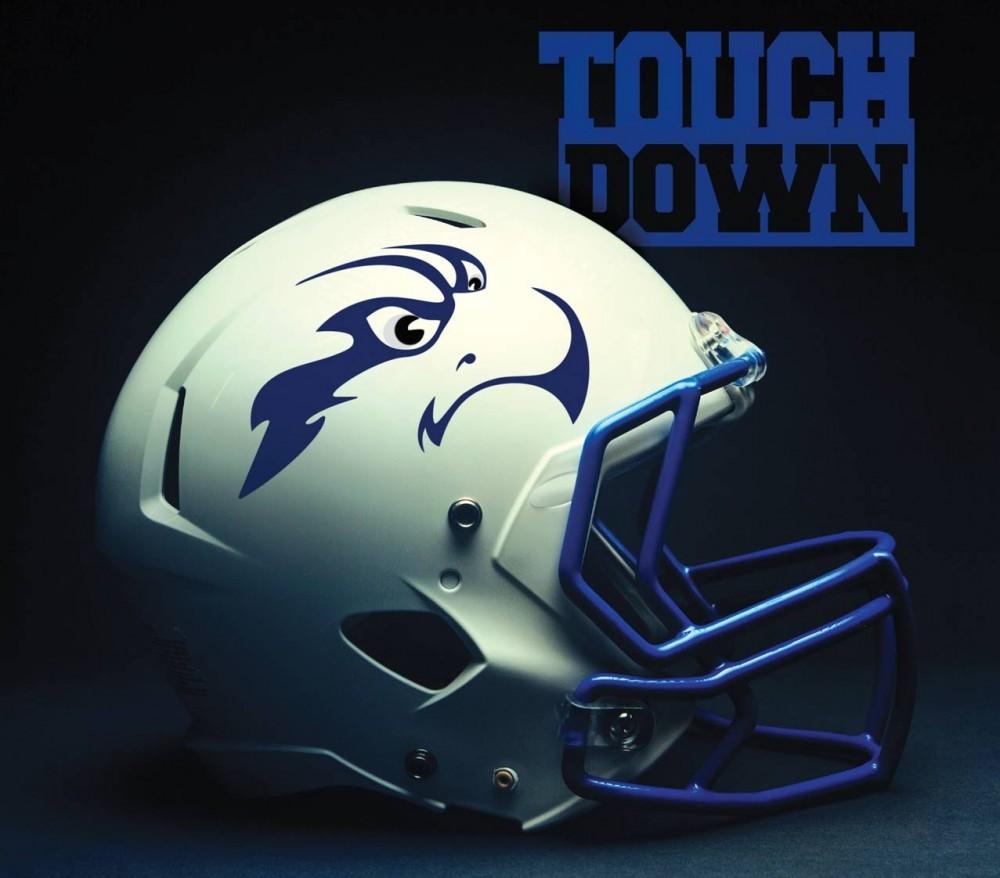 University President John Delaney officially asked the University Board of Trustees for permission to begin exploring the idea of adding a football team to the athletics program at UNF.
In the fall of 2012, Athletic Director Lee Moon was asked about the possibility of UNF starting a football program. His response was, "Not in my lifetime."
Announcements about the potential program started Tuesday morning, when Moon publicly changed his stance. This was followed by an evening release from Delaney.
"I thought I'd be gone from UNF before we seriously looked at it," said Delaney to a Spinnaker reporter Tuesday evening.
"We've got about seven or eight bridges we have to cross," Delaney said to the board today. "If one of the bridges is washed out we can't have football. The most important of which is student and faculty interest."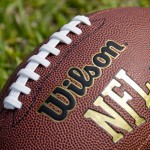 To test the climate for football on campus, Moon said that he has been polling fraternities and sororities after receiving permission from Delaney.
"The credibility of the school is not validated without football," Moon said.
According to Delaney, Moon and Student Body President Carlo Fassi informally polled the groups Jan. 13 while drumming up support for the upcoming basketball game against JU.
"I asked, would they want to see football at UNF and, two, would they be willing to support it with some sort of fee," Moon said.
Moon said the response from the students polled was overwhelmingly in support of football, and that he has talked to Fassi about the possibility of football in order to keep him in the loop.
At the Board of Trustees meeting today, Fassi brought up that students have consistently reached out to him in support of bringing football to campus.
"I just want permission to look at it." Delaney to the University of Board of Trustees.
Delaney described the reaction of the board as "cautiously optimistic."
"This board really is fully focused on the academic and business side of the house," said Delaney.
Delaney said 2017 would be the earliest start date. However, preparations for program would need to get started two years prior to accommodate all developments necessary for a 2017 kick-off.
"You'd make the big jump off in 2015," said Delaney. "Which isn't as far away as it sounds."
The first step would be figuring out the budget.
Moon said that adding a football team would likely double the athletics budget, which is currently close to $8.3 million dollars.
Even after initial budgets are decided several steps would remain.
"We'd have to have a look at what impact it would have on all the elements of the university," said Delaney. "What's the status of our facilities to be able to include football? We'd look at conference affiliations, and then we'd have to go back to the students."
Delaney and Fassi stressed that the voice of the students would be involved both before and after budget proposals were made.
In a release from Delaney, he said that a student body of 25,000 students would be needed to support a football program. Currently UNFs total enrollment is around 16,000.
"You don't want to play in front of 2,000 people. You're going to want a crowd there," said Delaney to the Spinnaker.
Exclusive interview with Delaney:
If UNF established a football program, Moon said, he would implement a scholarship program in the FCS.
He said that he had originally hoped to model UNF after programs without football teams like Gonzaga, Virginia Commonwealth University and Butler – schools with nationally respected basketball programs.
But, he said, those are Northern schools that were built 25 years ago at a time when football was not the driving force.
Moon approached Delaney over the winter break.
"I know I said not in my lifetime, but…" Moon to Delaney.
With recent conference realignments and the addition of other new football programs in the state, Moon told Delaney that this was the time to start investigating.
Because of the expansion of major conferences, many programs have been able to float upward allowing for new programs to develop and fill that void.
"Some schools have been able to make a giant leap," said Delaney. "It's incredible."
Moon said he has looked at schools in similar situations, such as Georgia State, UNC Charlotte, University of Texas-San Antonio, and Old Dominion.
"I want to stress this isn't a commitment to have football," said Delaney. "It's merely thinking about whether we should think about having football."
Moon said that student fees will increase, but he does not know by how much. UNF students currently pay an athletic fee of $16.33 per credit hour that makes up the majority of the UNF athletic department's budget.
"I'm worried about the finances and the board will be too," said Delaney. "The board isn't going to want to sign on to anything that puts anyone at risk."
According to a 2011 football feasibility report authorized by Florida Gulf Coast University, gross expenditures (scholarships, compensation and operations) for a Football Championship Subdivision team and an additional women's program at FGCU would reach approximately $5.9 million at full implementation.
FCS Football teams are part of Division I, and while they play against Football Bowl Subdivision giants such as Alabama and Notre Dame, they are typically smaller schools and have their own playoff system.
Before Georgia State University began its football program in 2010, it  authorized a feasibility study in 2008. The study estimated the annual cost of adding football at the division 1-AA level to the school was between $6.2 million and $24.8 million. The costs include $3 million for the football program, $1 million to add another women's sport for gender equality, $800,000 annually for additional staff, and $2.4 million to $20 million annually for facilities depending on available venues.
"There are lots of decisions, but I've been through this before," Moon said. During his time at Marshall University, Moon took a D-II level school and turned it into a FBS program in nine years.
"We wouldn't be doing our job if we didn't look at it," said Delaney.
"Now, this generation –where we are as a young institution– the driving force is football. And the driving force in the south is football," Moon said. "You're not a with it school — you're not looked at in the same view as a four year institution — without football."
Travis Gibson can be reached at [email protected]
Catherine Byerly can be reached at [email protected]