UNF Alum faces challenges, rewards of being a young CEO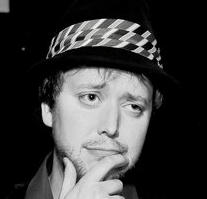 Three years after graduating from UNF, Bradford Stephens started his own technology company. At the age of 29, Stephens took on the title of CEO and all the privileges and challenges that go along with it.
In simple terms, Stephens' company, Drawn to Scale, is a lot like Oracle or Microsoft.
"We build a product called Spire that powers really large websites like on a Facebook, Twitter AT&T or Verizon scale," Stephens said. "They can store a lot of information and retrieve it in seconds even if there are a lot of people trying to access it at the same time."
Stephens began programming when he was only 8 years old. His parents bought him a computer while he was growing up on a farm in Amish Country Pennsylvania.
"Being a bored kid that would play in the woods all day, I just started playing around with it and learning the language and it just sort of became a hobby of mine," Stephens said.
Majoring in computer science with a minor in political science during his time at UNF, Stephens said it was fun going to classes and being able to challenge himself.
"Even being a small school, UNF has a good computer science course because they're really focused on the fundamentals," he said. "But on the flip side, you really have to go and learn the new things on your own. If you want a job right out of college, knowing how to do scripting and JavaScript is really important."
Class wasn't always Stephens top priority, though. He said he only went to about 70 percent of his classes, 20 percent if he was less interested in them. He was adamant, however, that students should not follow his example.
Dr. Roger Eggen, Director of Graduate Studies at UNF's School of Computing, was one of Stephens' professors when he attended UNF and remembers him fondly.
"Every now and then there are students that you interact more with than others who just do the work," Eggen said. "If my memory serves me right, he was very personable and he was one of the ones I knew well."
While he didn't always go to class, Stephens said the education he got from the computer science program here at UNF was valuable in his early employment. Going to Microsoft out of college and working alongside kids that graduated from Harvard and Duke, he said he felt on the same level as them.
Stephens was always running software and doing some kind of consulting before he finished his degree. He worked at CSX and worked on the campaign for Howard Dean, who ran for the 2004 Democratic presidential nomination.
"The great thing about computers is that you can work from anywhere," Stephens said. "I really love the freedom and the challenge of starting a company. You can build a billion dollar company just from your ideas."
Even in college, Stephens always knew in the back of his head that he wanted to start his own company. After graduating from UNF, Stephens realized the Southeast didn't have a lot of technology companies and wasn't a good place to start one. Stephens moved to Seattle and worked at Microsoft and other companies before moving to California to start his own.
Stephens said the best part about his career is what he has learned about himself over the years and realizing what he, as one person, can do. He said he's gained confidence and the ability to negotiate over software deals.
However, there is a lot of risk and uncertainty that young CEOs put on themselves in order to succeed. Stephens said every day is a roller coaster ride.
"You've got to have a really f—— thick skin," he said. "There are days when everyone hates your guts and thinks you don't know what you're doing, and you just have to convince them that you do, which is hard when you're a young CEO."
With billion dollar companies trying to bring him down, Stephens faces trying to secure million dollar deals with investors that sometimes just disappear. Now that things have started to smooth out, he said he realizes how stressful the past three years have been.
Email Taylor Nelson at [email protected]
Stephens' advice for students who want to start their own tech startups: 
Show up to class and get out of Florida.
Being in the computer science program is a must.
Before you build anything, go out and talk to at least 50 to 100 people who you believe are your customers.
Get online and use websites; Hacker News, Open Source, Reddit.
"Blog a lot and make a name for yourself. It'll put you years ahead of the competition. Even if you don't start your own company, you won't end up at some entry level job."