UNF baseball wins one in series, clinch A-Sun Tourney berth
After dropping the first two games of their three game series against Stetson, UNF avoided the brooms in the final game.
UNF delivered with a 3-0 win on Sunday in DeLand.
The win solidified the Ospreys' postseason hopes, clinching a conference tournament spot with seven games remaining in the season.
The opening game of the series was a loss UNF wasn't used to.
UNF (34-14, 15-6 A-Sun) gave up six runs in the eighth inning, blowing a one-run lead and losing 9-4 to the Hatters (23-24, 12-9 A-Sun) on Saturday.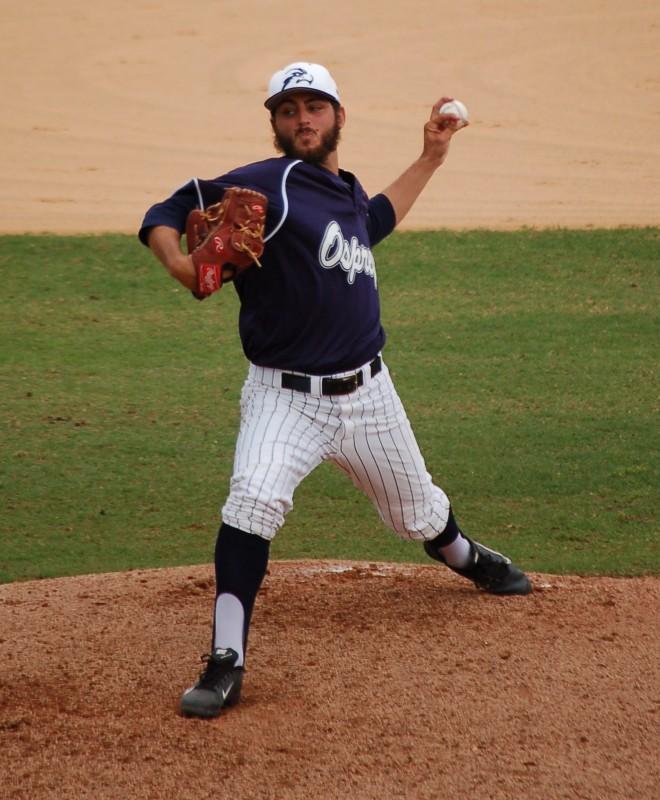 UNF entered the series riding a 6-game win streak, which included a sweep of rival Jacksonville Univeristy.
Sunday's doubleheader started with a bang when the Hatters pulled out a 7-6 walk-off win, according to Unfospreys.com.
In the bottom of the ninth, Stetson first baseman Patrick Mazeika hit a leadoff homer to clinch the season series from the Ospreys.
The latter matchup, however, proved to be a cakewalk for Osprey starting pitcher Michael Renner.
The senior  threw a 7 inning complete game shutout, giving him his ninth win of the season while he allowed 7 hits and struck out five batters.
Renner remains undefeated on the year.
Right fielder Tyler Marincov had five hits for UNF in the series, two of which were doubles, and batted in two runs in the third game. Catcher Corey Bass had no hits in the series, making it four games in a row without a hit for the senior.
UNF joins No. 21 Mercer and FGCU as the first teams to clinch conference tourney spots in the Atlantic Sun.
The Ospreys face the aforementioned FGCU Eagles (30-16, 14-7 A-Sun) in a three-game series through the weekend starting 6 p.m. Friday at Harmon Stadium.