June 3 Senate meeting update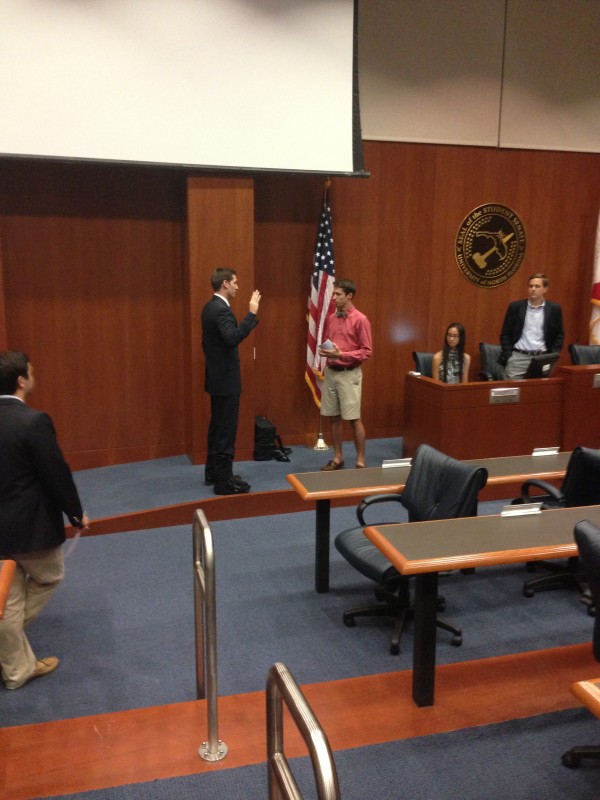 SG selling Jaguars tickets
SG will continue to sell Jaguars tickets to UNF students this fall. They have 500 tickets available for each of the seven home games during the regular season.
SG plans to begin selling tickets during the freshman week of welcome.
Associate Justice confirmed, sworn in
Danny Powers was confirmed as an Associate Justice by a vote of 14-0-0. He was sworn in by Chief Justice Alex Goetz.
Email Gordon Rhyne at [email protected].