Phelan in contention, in line to make cut at U.S. Open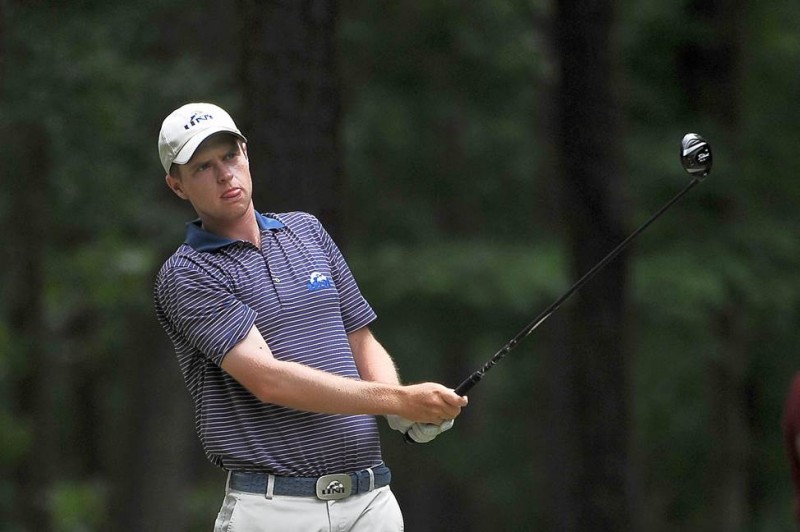 ARDMORE, Pa. — He's gone from the NCAA National Championship to the PGA National Championship in a matter of weeks.
UNF Senior and golf phenomenon Kevin Phelan is in contention after a weather-delayed first round at the U.S. Open, being played at Merion Golf Club in Ardmore, Pa. He shot a 1-over 71, tied for 35th, four shots back of clubhouse leader Phil Mickelson. Luke Donald was 4-under through 13 holes of play and had not completed the round. Many golfers had yet to finish the first round because of delays and completed it Friday before the start of their second round.
Phelan, an Irish amateur, tees off at 5:31 p.m. Friday, the second-to-last group starting from the first tee, though it's unlikely he'll finish before play is called due to darkness.
Just two weeks ago, Phelan helped the Ospreys place 19th in the NCAA Championships after UNF's first ever victory in an NCAA regional, capturing the Tallahassee Regional two weeks prior.
Phelan scored the highest round of the 10 amateurs in the field. It is his second go-around at the U.S. Open, carding a 16-over before he was cut following two rounds at famed Pebble Beach as a UNF freshman in 2010. He earned a spot at this year's event after winning medalist honors at the Bradenton Sectional Qualifier.
ESPN and NBC have coverage of the U.S. Open.