ESPN's 'Friday Night Fights' hits Jacksonville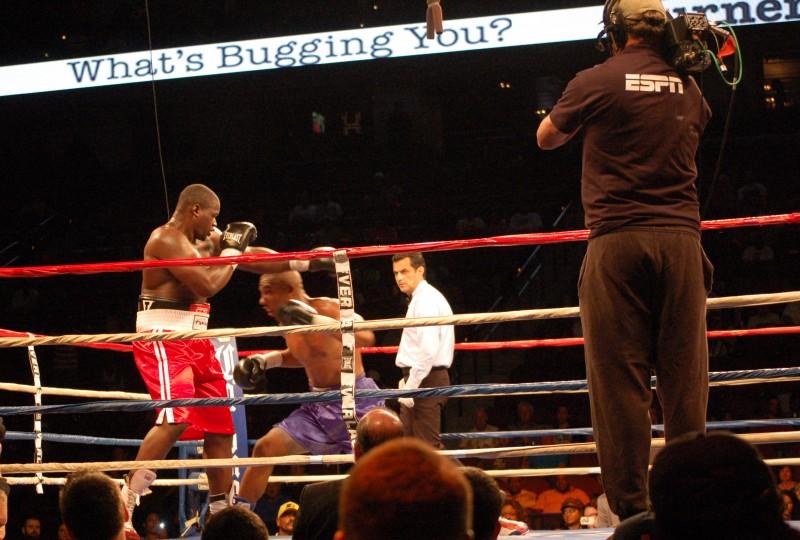 JACKSONVILLE, Fla. –Flying sweat and blood, buxom ring girls and one vicious knockout.

For the first time in 11 years, televised boxing made its return to Jacksonville on Friday night.

ESPN's "Friday Night Fights" series made its home in Jacksonville Memorial Arena for one night and brought with it some up-and-coming boxing talent.

The main event paired former Middleweight world title challenger Grzegorz Proksa with former WBC Super Welterweight champion Sergio "The Latin Snake" Mora in a 10 round Middleweight bout.

Mora used all 10 rounds to beat Poland's Proksa by a unanimous decision.

The aptly named "Big City Brawl in Duval" featured a few Jacksonville natives to go along with the main draw's international flavor — and the Duval natives provided some of the best action of the night.

Jacksonville Corrections Officer Kareem Brann's opponent was on the mat before most people in the arena made it back from a bathroom break.

Brann, who fought Chris Vendolla II in the third bout of the night, needed just 11 seconds and a left hook to score a KO on Vendolla. The fight marked Brann's professional debut.

The most entertaining match of the night was a Heavyweight battle between Jacksonville resident Curtis Harper and Donovan Dennis — a big, corn fed Iowa native.

Harper came out like a man looking to impress his hometown fans, beginning with a flurry of punches that staggered Dennis and left him bleeding from his nose after two rounds.

But Dennis stayed the course, and more importantly, stayed on his feet.

Harper began to tire in the middle rounds and Dennis took full advantage of Harper's lack of defense.

Both fighters smacked each other around with power expected at the Heavyweight level, but it was Dennis who was eventually given the unanimous decision.

In the first fight of the night, Jacksonville native Steve "Rocky" Chadwick defeated Gainesville's Jerrod Caldwell in a four round decision.

In the most entertaining fight for boxing purist, 22 year-old Patrick Teixeira of Sao Paulo, Brazil and Marcus Willis of Fort Myers traded pin-point punches and body shots for a full 10 rounds. In the end, Teixeira won by unanimous decision to move his record to 20-0 with 17 knockouts.