Living To Work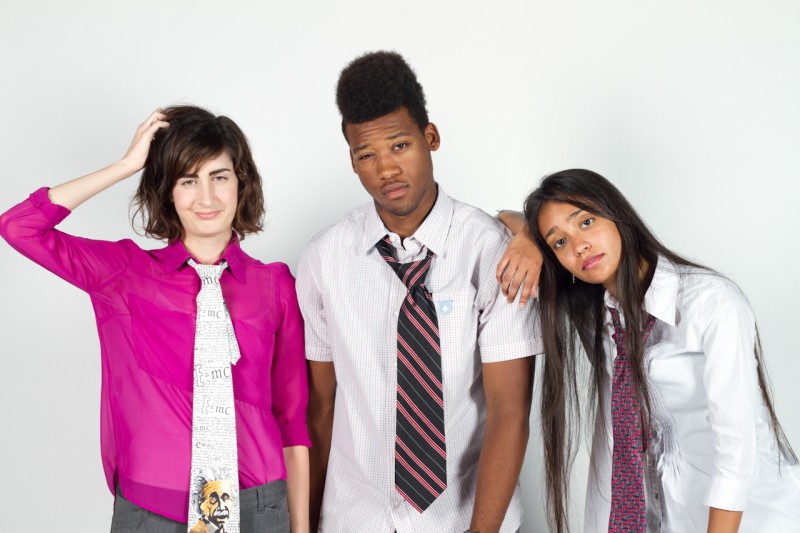 In 1980, a UNF student could work four hours a week — at minimum wage — to cover a year's tuition. A UNF student doing the same today would need to work seventeen hours a week. The American tradition of working to pay your college tuition is not what it used to be.
Most modern students entered college during the recession. They know the tough job market they face at the end of their four years. So students enroll in four classes and hope college will help get them ahead.
Professors often tell students that for every classroom hour, they should spend two to three hours studying. For a 12-credit-hour load, that could be up to 48 hours per week.
Questionnaires administered to UNF students within the last three weeks of a class, called ISQ responses, reveal that UNF students realize the importance of studying outside the classroom.
Sixty-one percent of ISQ respondents reported either full- or part-time employment in Spring 2012.
When school, a job and seven hours of sleep a night are combined, many students are only left with around 60 hours a week of free time.
In those 60 hours, students are expected to participate in "outside of the classroom activities" to make them marketable to employers.
Traditionally, attending a good college was the key to finding employment post-graduation. But in a survey conducted by MarketPlace and the Chronicles of Higher Education, employers said what matters most is activities outside the classroom setting.
Today, regimented socializing can be seen as a means to a career-related end– it's called "networking." Social events and guest lectures on campus are heralded as "networking opportunities."
Instead of participating in these networking opportunities, we work at least seventeen hours to pay for school. This seems like a resume death sentence.
Enter student loans.
Thirty-nine percent of UNF graduates have student loans. The average UNF student will walk across the stage at graduation bearing $15,300 in student loans, according to the Project on Student Loans.
Students find themselves thousands of dollars in debt for the sake of a degree — and that degree isn't always enough to secure a job.
Employment today goes beyond the stereotypical college student waiting tables. Experience can be found in an on-campus job or an unpaid internship — motivated by the rising cost of education.
Working on Campus:
Kaitlin Ramirez, economics junior, understands the student loan crisis.
Ramirez lived in a dorm on campus her freshman year. Then her little sister decided on USF.
Ramirez felt guilty about spending money on housing since she lives and goes to college in Jacksonville. This is money her little sister could use for living expenses in Tampa. So, Ramirez spends two hours everyday commuting.
Although Ramirez' sacrifice was selfless, she said living at home has worked to her advantage.
"I'm killing the gas bill so I want to make the most out of every second I spend on campus," Ramirez said.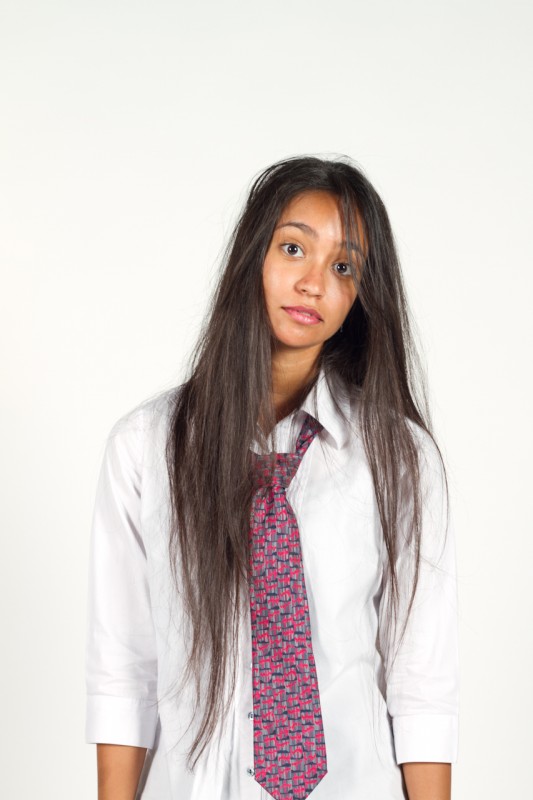 Ramirez works 25 hours per week as the Student Government Senate Pro-Tempore. She helps the Senate President and keeps track of records. She also heads the Constitution and Statutes Committee. She named convenience, flexibility and networking as some of the chief advantages of an on-campus job versus a traditional, off-campus job.
Another advantage of an on-campus job is networking.
"I had no idea all the professors, staff, administration come from so many backgrounds," Ramirez said." "They have such knowledge I had never known about and if not for this position, I would have never even know about them."
But Ramirez said she often has to remind herself she is first and foremost a student.
"I could just stay up here all day. But I'm still a student, I need to study still," Ramirez said.
Ramirez isn't the only one who finds benefits to an on campus job.
Research from the American Association of University Professors suggests a modest, on-campus job of 10-15 hours a week can enhance a student's college experience. The retention rates for students who work 10-15 hours are higher than the rate for those who are unemployed or work more than this.
Student Government is filled with students who appreciate an on-campus job.
Alin Cepoi, SG Student Advocate, said his job helps him develop leaderships skills crucial in the professional world — a world more and more students are entering unpaid.
Work without Pay:
Rachael Dollar applied to eight internships and was turned down by each.
An internship is defined as a program completed by a student or recent graduate to receive on-the-job training. According to a 2011 survey conducted by the National Association of Colleges and Employers, half of internships held by graduating seniors were unpaid.
The idea of an internship stems from European apprenticeships in the 11th and 12th century. Then, a young person would be taught by a master how to do a particular job. Internships as we know them started in the late 1960s and were further developed in the '80s by business schools, according to Forbes. They have since been considered "the new job requirement."
Internships in business schools allowed students in academia to step into reality. Business schools valued connections, and an internship presented the perfect opportunity to establish those connections.
With this in mind, Dollar, international relations senior, turned to Nancy Soderberg, an ambassador and visiting distinguished scholar. Soderberg provided Dollar with a few options she hadn't considered.
Of these options was Pen American Center — where Dollar spent the summer in a seven week internship program in New York. Dollar worked full time, unpaid.
PAC is a non-for-profit advocacy program concentrating on protecting writers' free speech. Part of PAC is a prison writing program. PAC receives poetry, essay, journals and other writings sent by prisoners everyday. Staff members read everything that comes through. Currently, PAC receives writings from about 150 prison facilities.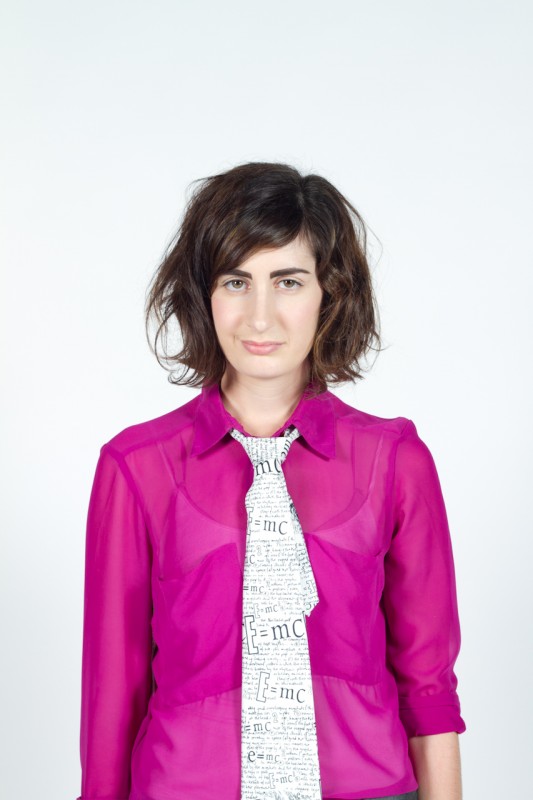 As an intern, Dollar worked alongside a web editor to help advocate for a prison writing program.
However, this experience didn't come cheap. Dollar applied for a travel grant through the UNF Honors Program and was awarded $2,500. But this only paid for a third of her total expenses associated with her internship.
New York City is a lot of things, but it's not cheap.
Dollar listed cost of transportation within the city, dorm, food, and a round-trip plane ticket among her many expenses.
So why **spend** money to work for free?
"It is an opportunity to connect with people and potentially find a career," Dollar said. "I would love to come back here after graduation and possibly find a job."
Dollar graduates in Fall 2013. Even though Dollar still has some time until graduation and has an internship under her belt, she's constantly thinking about what is next.
"I am always asking myself, what am I going to do after this? What am I going to do after graduation?" Dollar said.
Her internship didn't come without some challenges. Dollar was previously a restaurant hostess. But the setting of this internship was completely different. She is sitting down for 6-8 hours, the office is quiet and she's had to learn what she calls "office etiquette."
"If you were to compare one student who had an internship and one who did not, it's night and day. Here's the student who worked as a waiter and here's the one that did an internship in their field," Robert said, "The skills are related to their field, they make contacts in their field, a lot of times they get hired as a result of their internship."
Plus, it is no secret employers tend to favor job candidates that have work experience. This minimizes training and saves businesses' money.
But a recent Supreme Court ruling questioned how legal an unpaid intern is.
Judge William Pauley III ruled that Fox Searchlight studio broke New York and Federal Minimum wage laws by not paying two interns working on the set of "Black Swan."
"Black Swan" interns were answering phones, taking out trash and making coffee runs.
Judge Pauley ruled these interns should have been paid minimum wage because they were replacing paid employees.
In deciding whether an intern's work can go unpaid, Judge Pauley said the internship should be a training program to the benefit of the intern. Also, the intern should not replace a paid employee.
Paula Horvath, Internship Coordinator of the Communications Department, disagrees with those calling for completely outlawing unpaid internships.
But this doesn't mean Horvath thinks interns should be making coffee runs.
In an ideal world, students should get paid for what they do, but some businesses can not afford to pay interns. Outlawing unpaid internships might result in less businesses offering internships, Horvath said.
Working to pay college tuition:
A recession can do two things. It can remind people of the value of a degree — or it can cause students to ask themselves why they're spending hours in class when they can be spending hours getting paid at work, according to the New York Times.
For Joshua Douglas, a mechanical engineering junior, said his job at Panera reminds him of the value of a college degree and is his motivation behind working hard in school.
"Ironically, it's the job itself — realizing that I don't want to do this for the rest of my life. I don't want to provide for a family off of Panera," Douglas said.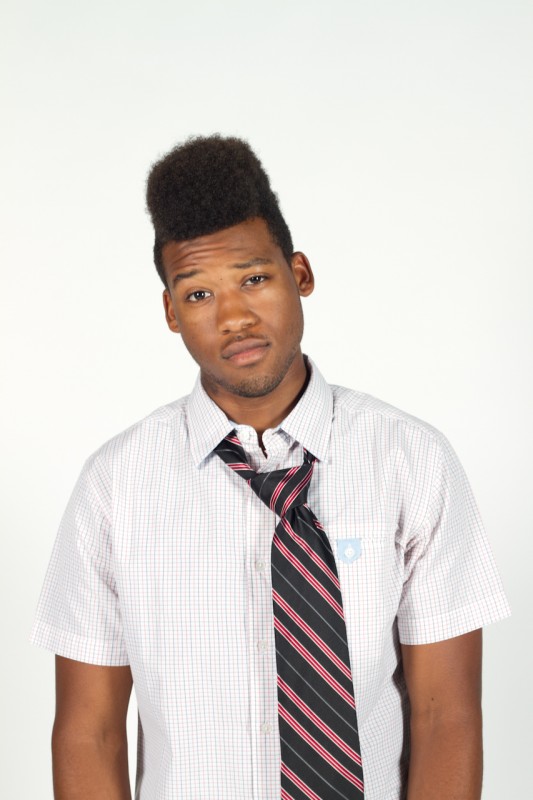 Douglas works about 35 hours a week during the summer. During the school year, he works 20-25 hours while balancing four classes and a lab. With the help of student loans and Bright Futures Scholarship, Douglas is able to pay his tuition, housing and living expenses.
"Sleep gets cut very quick, friends get cut very quick. 'Me time' doesn't really exist," Douglas said.
And school work is quickly affected.
"I definitely could do better if I didn't have to manage my time so strictly, to allow for work," Douglas said.
57 percent of adults ages 18-34 who do not go to school and don't have a bachelor's degree say they would rather work and make money over spend time in the classroom, according to Pew Research.
The Result:
It's not all bad news.
"I see that in the paper a lot 'the cost of education: Is it really worth it?'" Roberts said, "It really is. If you look the statistics in terms of salaries, someone with a high school education versus a college degree."
This is especially true at UNF.
The average starting salary for UNF graduates is $40,400, according to the Online College Database. When compared with a salary of $27,000 for Americans, UNF graduates are ahead of the curve. Student loan debt at UNF is also lower, about $15,000 less than the national average.
UNF annual tuition costs over five years total $31,170. If a student were to take this all out in loans, it would take them about 13 years, making monthly installments of $200, to pay off their debt.
Assuming a UNF grad continues earning $40,400 over five years, the student will have earned over $200,000 — over 600 percent more than they paid to earn their degree.
Worth it or not, having to balance looming student loans with the pressures of using any spare time to network or volunteer is changing the college lifestyle.
Research from Indiana University conducted across 28 universities shows students with student loan debt are significantly less engaged in campus life and more likely to be considered a serious student.
"These patterns could affect the social connections and networking students develop in college — where these relationships can lead to friendships, employment, marriage partners and other benefits," IU Sociologist Daniel Rudel said in a release from the university.
Coupled with the growing emphasis on social connections and networking, these behaviors could seriously impact a student's long term prospects.
"We aren't saying what college students should or should not be doing," Rudel said, "but the lifestyles of students with debt diverge from the script people have of what college should be like."
Rudel's research is one of the first to examine the impact of the economic climate on campus life.
As more parties are replaced with study sessions, further studies may show that the new normal on college campuses is breeding a whole new generation of workaholics.
Email Noor Ashouri at [email protected]