Community First serves UNF community with location in Student Union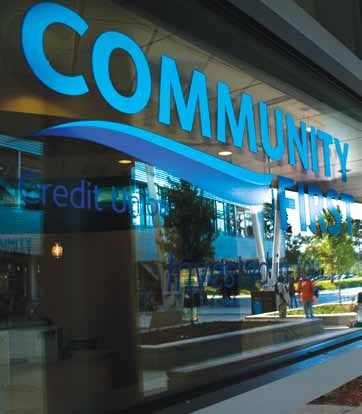 For the first time in UNF's history, an official, exclusive full-service banking institution exists on campus.
UNF sent offers to bid to Bank of America, Wachovia, Vystar and Regions institutions in search of the right bank.
Community First Credit Union was the only institution that put in a bid, so it was UNF's only choice, said Tully Burnett, associate director of Auxilliary Services.
Burnett said the other banks did not respond because of their proximity; Regions and Wachovia both have locations at the St. Johns Town Center, and the nearest Vystar is off Beach Boulevard and 9A.
John Barnes, president of UNF Student Government, said he was in favor of the decision.
Though Barnes does not personally bank with Community First, he said he encourages all students and faculty to stop by and see what programs they have to offer.
Frederick Santory, a UNF freshman physical therapy student, said the bank on campus saves him time and energy.
"I live on campus, so having the bank on campus is very convenient for me," he said.
Santory said he did not bank with Community First before he started college this past semester.
Community First pays $26,000 in addition to the standard rent to be "exclusive" on campus. It's the only bank allowed to rent office space at UNF, Burnett said.
Though this office is exclusive, the ATMs on campus aren't, meaning that if Vystar or another bank wanted to open an ATM at UNF, they could do so. The old Community First office near Sbarro will be an ATM hub, Burnett said.
John Hirayabashi, chief executive at Community First, said the bank has a five year contract with UNF with a possibility for a five-year extension.
Hirayabashi said for the bank on campus to be profitable, they would need to raise membership from 1,100 to 2,800. The office at the Student Union is averaging 80 to 90 new members per month.
"We are on a good pace right now," he said.
Community First also sponsors UNF Athletics by renting out some of the banners that are located under the scoreboards at the Softball Complex and Harmon Stadium. It also sponsors Jacksonville University athletics, Hirayabashi said.
"Our roots have always been in education," he said.