Police Beat Sept. 24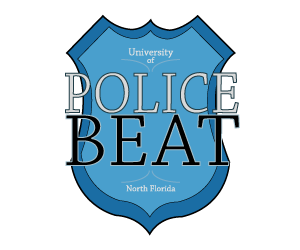 Sept. 20 – Suspicious Phone Call (n/a)
A student received a suspicious cell phone call from an unknown female, who identified herself as someone from the University. The caller wanted the student to meet her outside of an unknown campus building on the following day. The student became suspicious of the call, and reported the incident to the police. No such calls have since been received by the student.
Sept. 23 – Petty Theft (Bldg 12)
A skateboard valued at over $100 was stolen from a student, inside the library. The student put her skateboard against a wall on the second floor in the east side of the building while working on a desktop computer. After approximately five minutes, she noticed that the skateboard was missing. The skateboard could not be located.
Sept. 23 – Marijuana (Osprey Landing)
An Officer was dispatched to a room at the Osprey Landings, to investigate reports of a marijuana odor. Upon arriving on scene, the officer said the room smelled as if air freshener had recently been sprayed. After knocking and obtaining permission to enter the room, the officer smelled a distinct odor of burning marijuana. The officer asked the two students present if there were any illegal items in the room, and the students answered in the affirmative, producing 1.6 grams of marijuana, two grinders with marijuana residue, and two glass pipes with marijuana residue. The officer referred the students to Student Conduct.
Email Joseph Cook at [email protected]