Police Beat Oct. 1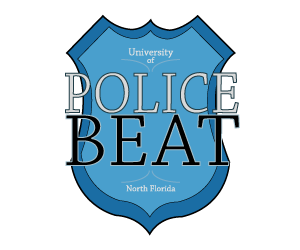 Sept. 26 – Check Fraud (Bldg 12)
A student may possibly be a victim of a  fraudulent check.  The student was waiting near the shuttle bus stop adjacent to the library when an unknown female approached him and asked him to cash a check for her. He agreed, and the two walked towards Building 8, which has an ATM room.
The student, a possible victim, submitted the subject's  $250 check electronically, and then withdrew $200 in cash. The subject took $160 and gave the student $40 for helping her withdraw the money.
The potential victim was notified by his banking agency that his account was insufficient when he attempted to make another transaction later. Bank employees told the student that the check was rejected, and was likely fraudulent.  The student actively pursued restoration of his account with his bank, and the bank requested that the incident be documented. The suspect is at large, and police investigation is ongoing.
Sept. 30 – Criminal Mischief (Lot 18)
A student's car was scratched after he parked his car  in the lot and headed to class. When he returned later in the afternoon, he discovered a long scratch down the driver's side of the vehicle. The student saw no one suspicious at the time he reported the  damage. However, he remembered that when he parked, he saw a grey four door vehicle with dark tinted windows waiting for a parking space in the general area. The driver looked at the student for an extended period of time, before driving away.  The student had little reason to suspect the driver, but wanted his observations recorded.
Sept. 30 – Sick Person (Bldg 38)
A student suffered a medical emergency in her vehicle, and required medical attention. JFRD Rescue 50 and Engine 150 responded, and transported the student to  the Mayo Clinic for further evaluation.
Sept 30 – Sick Person (Bldg 57)
A faculty member cleaning a bathroom was stuck or bitten on the tip of his finger while picking through some garbage.  The individual showed no symptoms of medical issues, but was transported to the Mayo Clinic by JFRD Rescue 50.