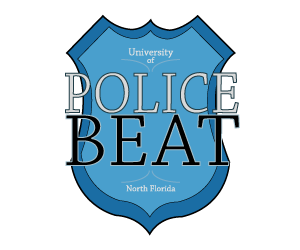 On Oct. 2, student Richard Luke Miele was arrested and charged with a second degree felony for cultivating marijuana within 1,000 ft of a university.
An officer dispatched to a drug investigation in Osprey Cove discovered a marijuana plant growing in a pot. The officer met with a resident assistant and a residence life coordinator, as well as two UNF students.
Miele admitted to owning the marijuana plant as well as some drug paraphernalia, and the other student admitted to owning a pipe with marijuana residue.
Miele was arrested and then booked at Duval County Jail. The second student was given a notice to appear. Both students were referred to Student Conduct.
If convicted of a second degree felony, Miele could be sentenced to up to 15 years in prison and fined up to $10,000.
Email Joseph Cook at [email protected]