How convenient is the Town Center shuttle?
A shuttle that takes students to the major shopping center is convenient for some, but for those whose classes fall between the scheduled times, not so much.
From 10 a.m. – 4 p.m., students are carried to and from the St. Johns Town Center where many food and shopping options are available that they would not find on campus.
Although having a shuttle traveling off campus does relieve students who are without transportation, their schedule has to fit within the times of the shuttle. There are no other options for students who cannot meet the 10-4 time frame.
Sydney Baer, a biomedical science major, is a freshman living on campus who needs to use the shuttle but has class during the scheduled times. The Town Center shuttle would be more convenient for her if it were to run later hours, like 4 p.m. – 7 p.m., Baer said.
Another student living on campus, Joseph Kim, appreciates the convenience of having an alternative form of transportation available for him to use.
Kim said he thinks that the hours are reasonable, but still wants there to be later times.
There are 2,985 students living on campus this semester. Out of this, 1,396 residents do not have a registered housing parking permit.
What would it take to make the shuttle's schedule more accommodating for everyone?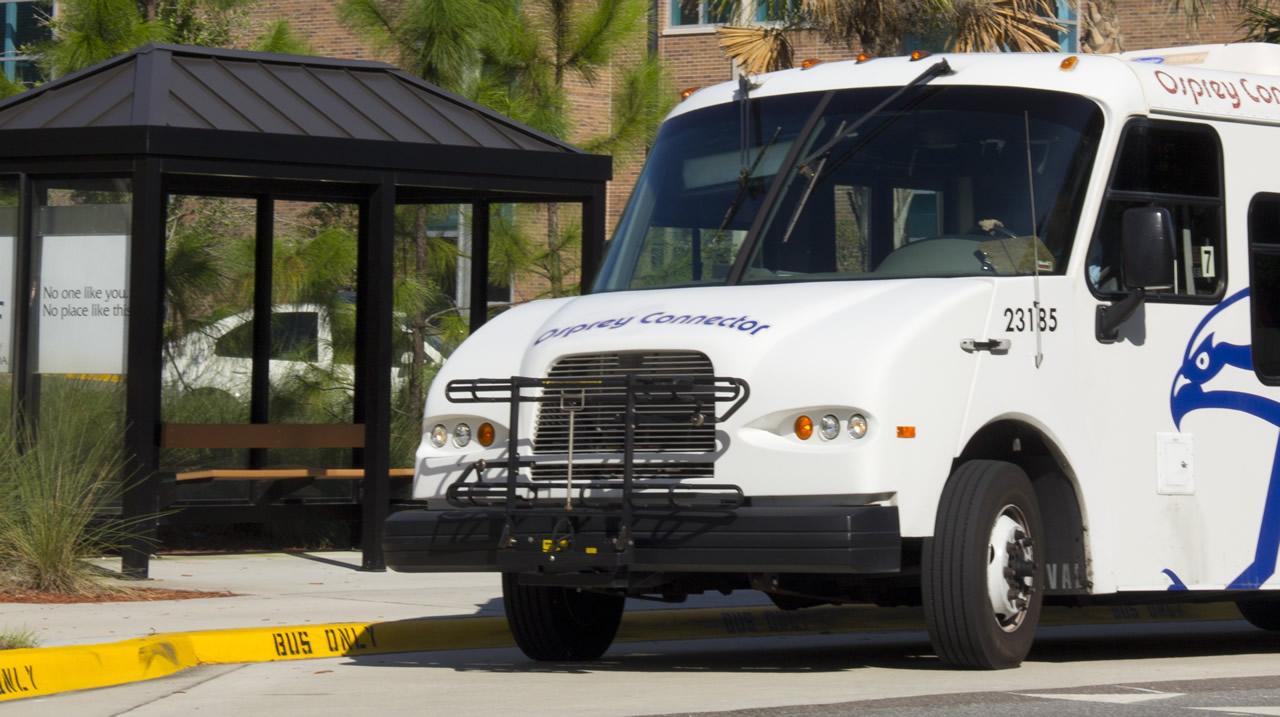 George Androuin, Director of Business and Parking Services, said that if students wished to extend Town Center shuttle's schedule, or even another bus to the mix, it's going to cost them.
Currently, the shuttle costs students $3.85 per credit hour in tuition fees. Adding another shuttle would bring the price to $4.08 per credit hour, Androuin said.
While rearranging the schedule won't do any harm, bringing any more additions to the shuttle route would only increase it further, Androuin said.
Student Body President Carlo Fassi said that funding for the shuttle is handled by Student Government, who would have to work with business services to find out what it would cost to add another bus or more hours to the schedule.
When the Town Center shuttle was first proposed in the Spring 2010 Student Government election, students on campus were surveyed by SG to see what times they wanted the shuttle to operate, Fassi said.
He said, "The highest usage of the Town Center shuttle is from 11:00 a.m.- 1:00 p.m."
Fassi said if students have suggestions for the shuttle program they can come into SG and submit their ideas in person.
The St. Johns Town Center shuttle has provided UNF students with an opportunity that was not available in past years. If any changes are to be made to the program, it's the students' responsibility to voice their suggestions.