Just add water: UNF students show off summer style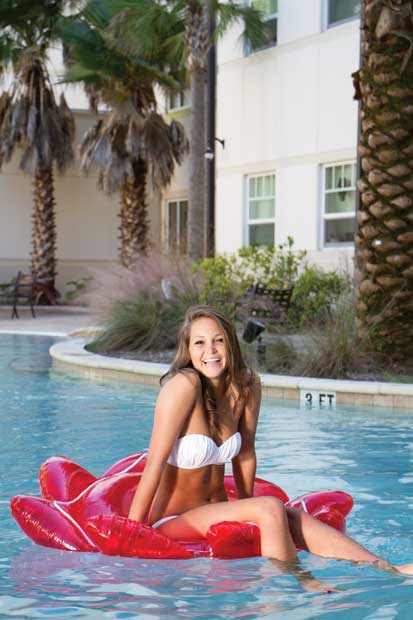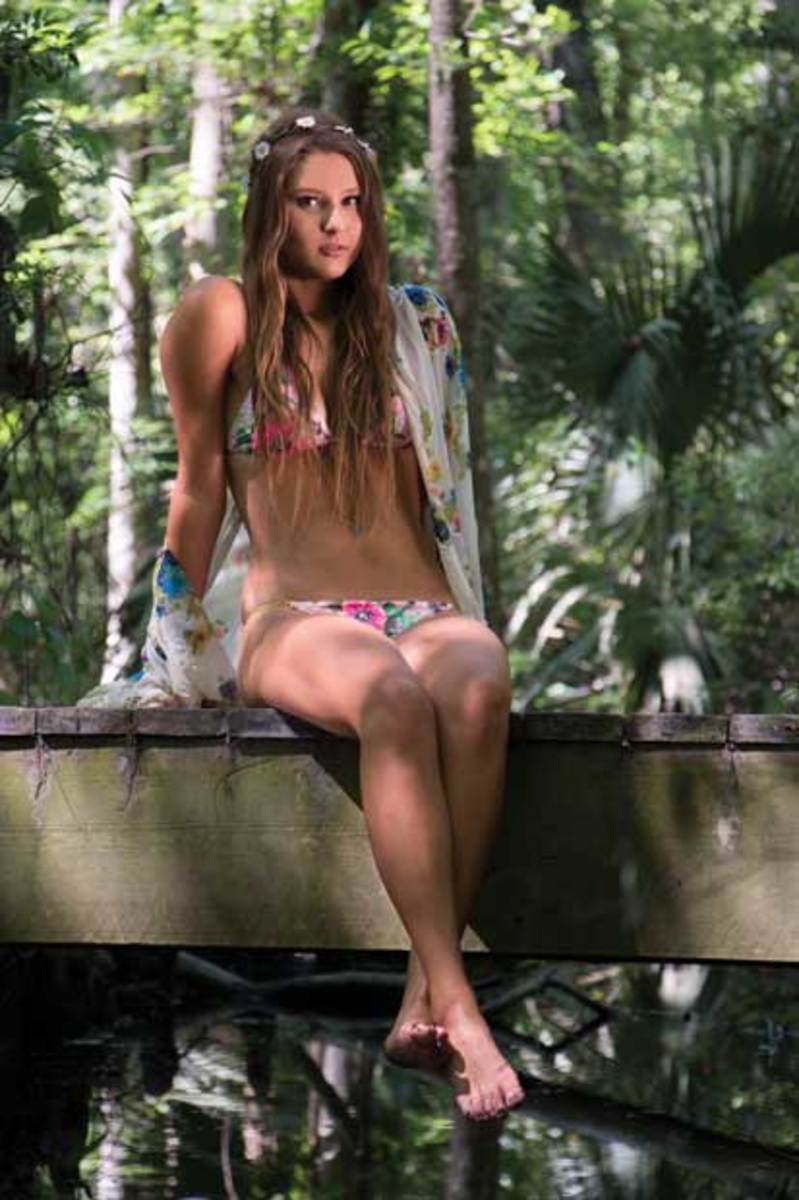 Reilly Koontz, undecided freshman, enjoys spending time between classes at the Fountains pool. She wears a white, strapless two-piece bikini that resists tan lines. Her Brazilian-cut bottoms show off her curves, and the ruched top adds unique detail.
Kristen Edwards, international business junior, is radiant at the UNF Ogier Gardens in her bohemian-fringed halter bikini top. Halter tops are a safe and comfortable choice, especially if you're planning to be active. For an eclectic touch, add a colorful accessory to really make a statement.
Lauren Homesy, advertising sophomore, takes a break from class to de-stress in the UNF Nature Trails. She wears a fashion-forward floral print. This spring and summer is all about vibrant colors and feminine prints. She also wears a kimono shawl and a floral headband, which creates a 1960s feel. She's ready for this summer's music festivals.
Amelia Gabriel, psychology junior, and Adam Bartoshesky, marketing senior, canoe at Lake Oneida after class. Amelia's bikini top, with its multi-string opening in the front, is a contemporary piece of art. Her light, long crochet cardigan and simple bottoms complete her hard and soft look. Adam wears board shorts with organic lines to create a retro look.