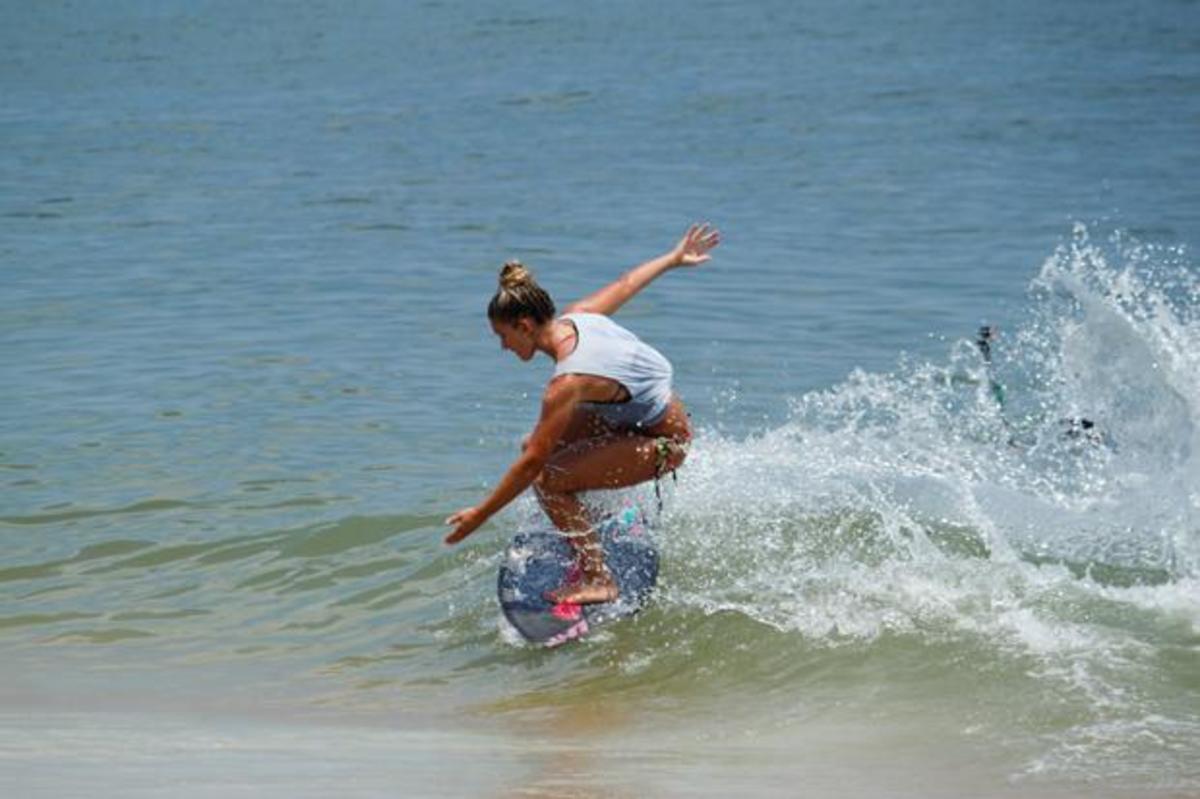 Casey Kiernan, UNF junior, won the 2014 United Skim Tour competition in Vilano Beach, claiming the Women's UST championship this past weekend.
"It's so big, I don't even know how to feel about it," Kiernan said about winning the women's professional division on home turf.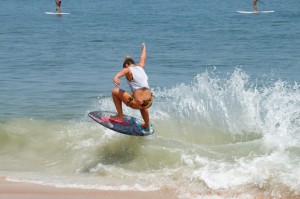 Kiernan, a south Florida native, came to UNF to study nutrition but received sponsorships to compete on the Women's UST last year. This year five girls — three from Florida, one from Delaware, and one from California — competed in the Florida Pro/Am, and Kiernan cruised her way to the top.
Only one stop follows the Florida Pro/Am on the Women's United Skim Tour: Balboa, Calif. Kiernan said while she places her education above her professional skimboarding career, she wants to take advantage of this opportunity while she can.
Since the waves are bigger in California, Kiernan said she would try to go to Vilano Beach over the next couple months to practice when the waves are bigger so she can polish her tricks.
Kiernan plans on finishing her bachelor's degree at UNF, and will get her master's degree in nutrition in California, where she can continue to skimboard.
The rest of the competition featured male professional skimboarders from across the globe. Laguna Beach's Sam Stinnett took the win over Perry Pruitt in the final. Notable mentions from the contest include appearances by the current Men's United Skim Tour leader Austin Keen, and Californian skimboarder Morgan Just.
Gallery photos by Joshua Brangenberg
[doptg id="14″]
*8/25/14 at 10:46 a.m.-updated with more competition information.
Email Joshua Brangenberg at [email protected]