Fall semester kicks off with parking shortage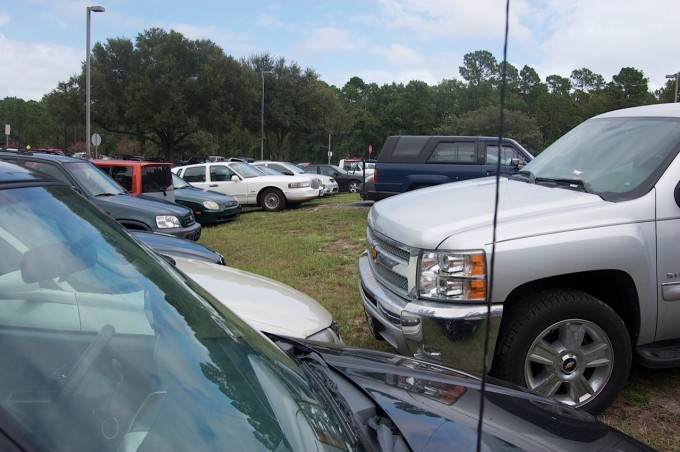 Parking spaces have been more scarce than usual during the first week of fall semester. Earlier today, both Lot 18 and 53 were completely full, with many cars even parked on the grass.
George Androuin, the director of Business and Parking Services, said warnings will be given instead of parking tickets for cars without correct permits parked in Blue, Gray and Housing lots until Sept. 2 on account of the space shortages this week.
The Blue lots have 2,315 spaces and 5,441 permits were sold. The Gray lots have 3,500 spaces and 4,033 permits were sold.
Androuin said parking issues are typical during add/drop week but have been worse this fall because construction of the new parking garage near the Osprey Village has removed about 180 parking spaces.
He said he encourages students to come to school early, park in the discount lots and take the shuttle to class.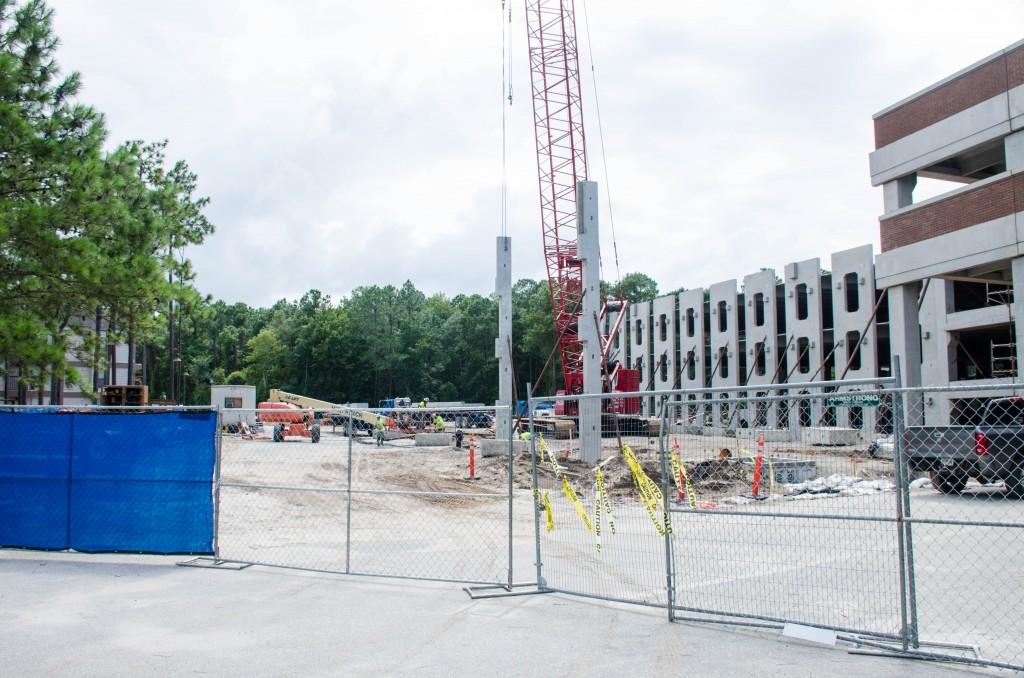 "I stopped driving to campus two years ago because I live in the Districts and we have the perk that we can take the shuttle to campus," said Joe Jenco, a senior double majoring in political science and political philosophy. "For me to pay $88 to park on campus and not be able to even find a parking spot or a parking spot within 20 minutes of my classes was just a waste of money."
Cody DuClose, a nutrition junior, said, "I spend more time looking for parking than I do doing homework."
The new four-story parking garage will be completed in time for spring and will create 550 parking spaces.
Androuin said the first two floors will be used for Housing A and the fourth floor will be used for more Blue parking spaces. He is still unsure what the third floor will be used for.
Email Blake Middleton at [email protected]