Opinion: UNF not just a second-choice school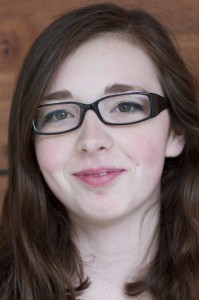 A couple years ago, when I was applying to colleges, UNF was not really on my radar. I knew I wanted to apply to the University of Florida, and maybe the University of South Florida, and probably Columbia or something, but the University of North Florida was not a school that immediately came to mind. However, after conducting some research, and some more research, and some more after that, UNF became a strong contender for my future.
I ended up applying to four Florida schools, and was accepted to each one. Ultimately, my decision came down to choosing between UF or UNF. Obviously, I became an Osprey and I haven't looked back (swoop, and all that). I love UNF and am grateful for all of the opportunities it has already given me in just one year.
Unfortunately, that is not always the case. You hear about a lot of people who come to UNF after they were rejected by UF, or because it's close to home. Not because they love the campus and all it has to offer. Eventually people learn to love it; however, the initial resistance can have a huge impact on the following years.
I had written that last paragraph before I talked to any students, based on what I've heard from walking around and from the higher-ups who try desperately to draw students to campus. But apparently, students are happy with UNF the way it is.
"I like that it's not a college town, more of somewhere you can live after you graduate," Lyndsay Sanchez, health administration sophomore, said. Although Sanchez is not from the Jacksonville area, she chose UNF for its proximity to the beach and for the Brooks College of Health.
Other students, like Hunt Reagor, freshman business major, say that they chose UNF because they wanted to stay close to home. This is a view echoed by ten of the fifteen students who were asked why they came to UNF.
Several of those students had their choice of a number of schools, including Florida State University or USF, and still they chose to become an Osprey — a decision none of the students regret.
"I love UNF," Jessica Romines, psychology senior, said.
These positive responses were honestly kind of surprising to me. People talk about UNF like it's a place full of unhappy rejects. But maybe it's just full of people who want something different from their college experience.
You wouldn't know that though, with the massive attempts to lure students onto campus with lounge furniture, an Ozzie statue and 12 made-up traditions. Students are constantly fed the message that UNF students hate their school, don't want to be here and are generally apathetic.
A while ago I wrote a story about student callers whose job it is to call alumni and ask for donations. I had this idea when I started that we did not get the money we were supposed to, and compared to other schools we were doing miserably. As it turns out, we are actually doing better than other comparable schools. Keyword: comparable.
When UNF was established in 1972, it was a two-year senior college. Their first graduating class, in 1973, consisted of 35 students.
This year, our school is 42 years old. UF and FSU are both over 150 years old. This means that comparatively, UNF is a newborn baby and those schools are Gandalf or Dumbledore figures. How can you compare them?
UNF currently has a chance to establish an identity for itself. But rather than working on a unique, identifiable image, what we seem to be working on is alienating our happy students and making them think they are missing out on something they are not.
I've written this before, and I'll write it again and again until people understand: people come to UNF because it is not UF. We cannot compare the two. UNF needs its own identity, and needs to not be a carbon copy of a pre-existing school where Ospreys chose not to attend.
Email Cassidy Alexander at [email protected]