Florida law allows UNF Foundation to keep records private
A wide receiver on the University of Central Florida football team died during practice six years ago. Today, his wrongful death has pushed a legislative debate about how Florida universities spend their money.
Enacted in 1995, the Florida Sunshine Law guarantees that the public records of all Florida governing entities are accessible to the public.
Under Florida Statutes, private donor information and records other than audit reports, management letters and supplemental data requested by board members are all confidential and exempt from record requests.
A Florida Supreme Court case to be opened this fall will look at whether Direct Support Organizations (DSOs) can maintain these protective exemptions as private entities. The case stems from a lawsuit filed against the University of Central Florida Athletic Association following the death of football player Ereck Plancher, who collapsed and died during practice in 2008.
According to UNF's website, the university created these private companies to invest and spend private donations to support construction and other services for the university. However, these corporations are not bound to the transparency and ethical guidelines upheld by UNF and the Board of Trustees.
Three UNF corporations released some public financial records in response to an Associated Press request. The corporations fulfilled two of three record requests concerning employee and contractor salaries, according to a Miami Herald article published Oct. 12.

UNF has established six corporate entities (DSOs) to handle money used by the school for certain projects.
The UNF Foundation, UNF Training & Services Institute, Inc. and UNF Financing Corporation, Inc. are the three UNF DSOs related to the records request. According to the Miami Herald article, DSOs are inherently protected by the Sunshine laws but have continued to push for more protection concerning public records.
Mike Schneider, member of the Associated Press, said this prompted him to make the records request and illustrate how Florida universities can choose what they can disclose to the public concerning how they pay their respective employees and contractors.
Schneider said the initial reason DSOs were created is because enacting university business is generally a slow process. DSOs expedite university decisions by not having to go through the Board of Trustees or other governing bodies.
According to UNF's website, these DSOs supply bonds for the university to properly fund campus actions, such as auxiliary functions like the Osprey 1Card Office or Parking Services.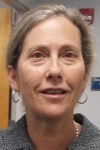 UNF Vice President and General Counsel Karen Stone provided legal advice for the three DSOs in question. Stone said the salaries of public employees Schneider requested were released since they are public record.
Some of the requested records asked for private donor data, which are exempt from release, according to Florida Statute. Stone said she went over the documents with the DSOs to fully inform them of what they have to release and how they are protected and what is exempt from release by law.
"When you're dealing with public records," Stone said, "the way that I suggest people approach it is we look at what the state law is, and is it a public record or not a public record, and whether we have any policies or other reasons why we would want to disclose that information. Those are really judgement calls at the policy level."
DSOs make it so universities do not have to disclose all of their financial records, so long as the records derive from the university-created DSO.
Divest UNF is a club specifically created to get UNF investments out of fossil fuel. Natalie Sassine, a member of the club, said the group has been affected by the opacity of the UNF Foundation.
The Board of Trustees planned to created a subcommittee in April this year to determine whether the university and Foundation should have socially responsible investing policies. Sassine said Divest attempted to follow up on the board's decision, with no success.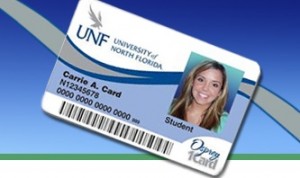 "There should be an avenue for communication," Sassine said. "That's what we wanted to set up, some sort of committee or something where there would be an avenue for communication between us [students] and them. They don't believe that should happen. I believe that should happen."
Spinnaker News requested interviews with Joshua Merchant, vice president of Development and Alumni Affairs and executive director of UNF Foundation, as well as with Beverly Evans, director of UNF Foundation Accounting.
These requests were routed through Director for Public Relations Joanna Norris, who is designated by the university as liaison between media and school officials.
Norris scheduled an interview for Spinnaker News with Stone as the best contact about the Foundation and its role for the university.
Stone said she was not well-informed enough about the companies in question to speak on behalf of them, but only gave legal advice to such university subsidiaries.
Stone said a member of the Foundation would be able to answer Spinnaker's questions.
Following Stone's advice, interview requests for Merchant and Evans were made again to Norris and Sharon Ashton, vice president of Public Relations for the Foundation. These interviews were refused.
Norris and Ashton both referred us back to Stone, without any mention of why the Foundation members could not be interviewed. Norris said the Foundation followed all legal procedure in handling the records request.
Email Christian Ayers at [email protected]