Your Voice, Your Choice: voting for more than free pizza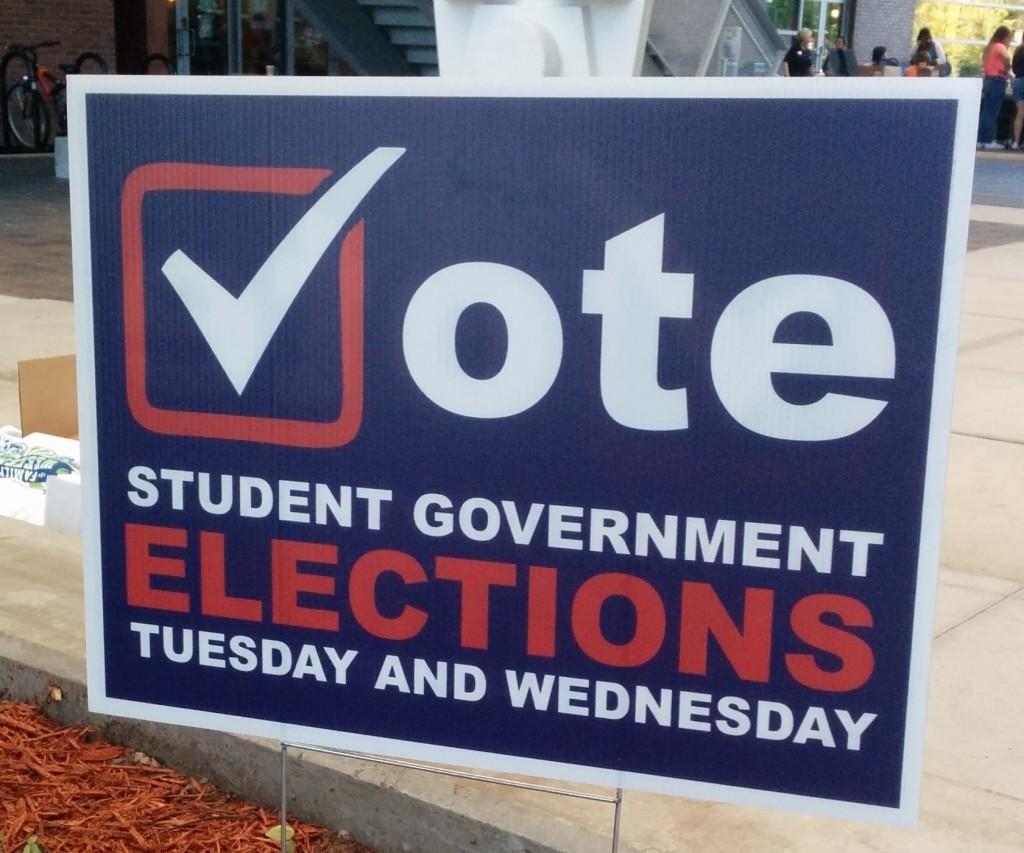 UNF students want new parking in the heart of campus. We all know it.
A new 850-car parking garage would cost about $16 million.
Imagine if we had set aside that much money for UNF to build a parking Taj Mahal. Then imagine the money got used for something else instead, or only funded half a parking garage.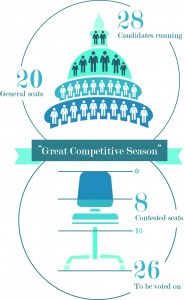 We would be pretty upset, wouldn't we? What if I said something like this happens almost every year for years? UNF students pay that much to Student Government every three years or so. The money doesn't always go where we want it to.
But we've got no one to blame but ourselves.
Each year, our Student Government—a group made up entirely of our fellow Ospreys—takes on the responsibility of allocating our student fees. Based on the 400,000 projected credit hours for the 2014-2015 fiscal year, our Student Government approved $14.47 as the Activity and Service Fee for each enrolled student.* The projected budget was thus $5,788,000**.
This money could have gone towards building our parking Taj Mahal. It's simple. We haven't elected the people to make this possible, and we certainly haven't been compelled to run and make it possible ourselves.
Student Government positions are elected. They are UNF students elected by UNF students, but for the last three semesters UNF students have not cared enough to run or vote even though we should.
This year, UNF students have the chance to vote on their representatives for the first time in three semesters, but that doesn't mean that we will. Historically, voter turnout at UNF has been low compared to our total population.
Take for instance, the Fall 2012 election—the last election when students voted for candidates. That semester, 41 students competed for 20 senate seats. An estimated 3,447 students voted. That's only 21 percent of UNF's student population.
For the past three semesters, there were less than 20 candidates, only one party—the Red Party—and thus, a lack of elections. In Spring 2013, 18 candidates ran for 20 senatorial seats. There were no elections. In Fall 2013, 19 candidates ran for 20 senatorial seats. There were no elections. In Spring 2014, 16 candidates ran for 20 senatorial seats. There were no elections.
This year, there are 27 candidates – 10 independents and 17 Red Party. There will be elections.
Why are we apathetic?
Every student has complaints about their university. When you have complaints about your national government, people always tell you that your vote can make a change. The same holds true for Student Government.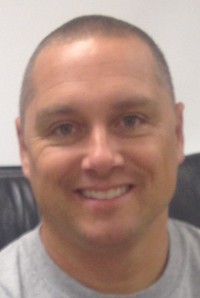 According to Dr. Michael Binder, UNF assistant professor of political science, students feel like they have no incentive to vote.
"The fate of our democracy is not hanging on whether or not you show up and vote in a Student Government election," he said. "Where's the direct benefit that [students] are getting?"
Several students at UNF have an apathetic approach toward Student Government.
Cole Braze, criminal justice junior, said he doesn't vote and doesn't even know when elections are happening.
Carol Viray, chemistry junior, said she is apathetic.
"I do enjoy the occasional event going on in the Student Union," she said. "But other than that, when it comes to Student Government and the underlying matters, I don't — I am pretty apathetic about it."
Binder said political apathy is normal for college students, especially for localized elections like Student Government.
"They're not impacting your classes. They're taking your fees anyway. You know there's not necessarily a great deal of incentive," Binder said. "Because, guess what, everybody has other lives."
Perhaps the incentive should be the desire to have our voice heard.
Is it just the students' fault?
Many students might be thinking, "Yeah, I'm going to vote. But wait, how do I do that?"
SG Elections Commissioner True Rains said he hopes to have students come and vote this year.
"I'm trying to reach out to more students who don't even know we have elections on campus," Rains said. "We do have a lot of signage and a lot of really big banners that we're going to hang, so I think people will definitely know when elections are just walking around campus."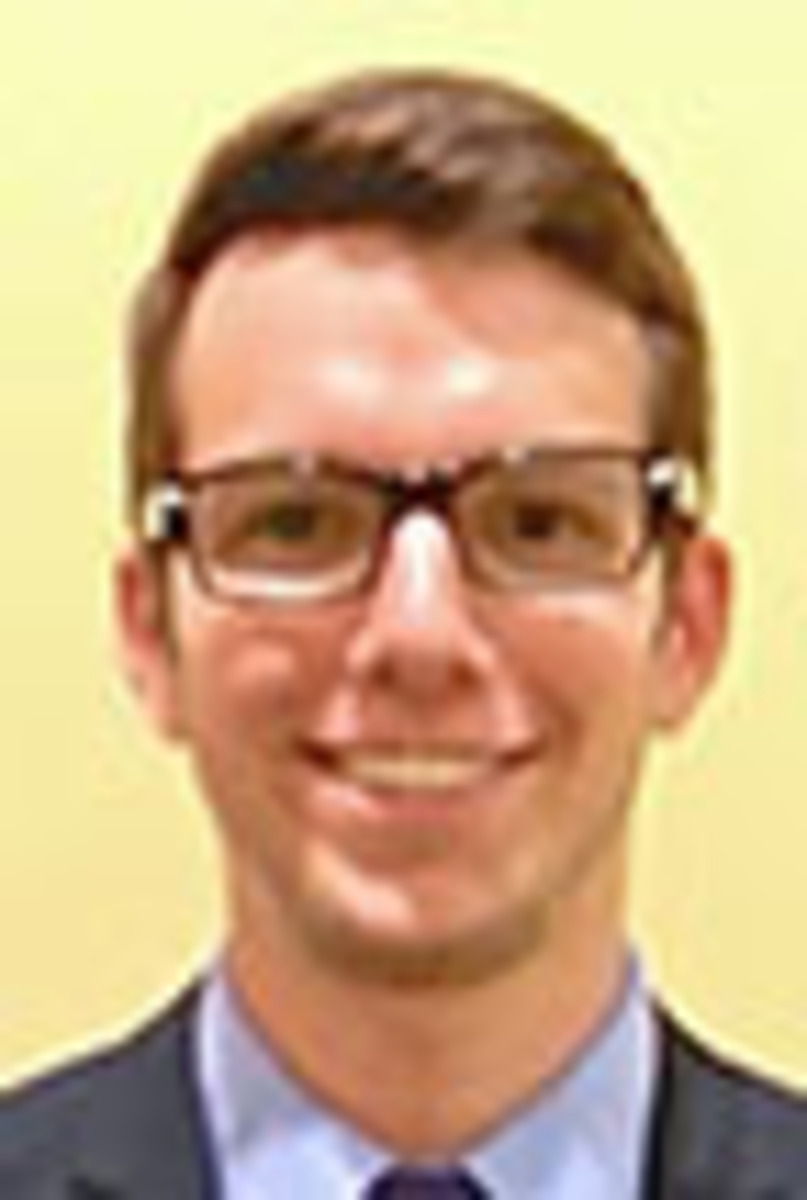 Elections begin next Tuesday, Oct. 28 and so far there seem to be no large amounts of signage and "really big banners." However, as of Oct. 24, yard signs advertising elections have been placed throughout campus. So maybe it's not solely the students' fault for the general apathy.
Rains said he also plans to have Student Body President Joseph Turner send a campus email. There have also been posts on Student Government's Facebook page — but you would have to "Like" it along with the other 2,695 people to see that.
Binder said student email and social media might not be the best way to advertise.
"In my experience students don't always check their UNF email," he said.
Ideally, advertising for elections should use social, print and TV media because not all people get their news from one place, Binder said.
Bryan Susman, educational leadership graduate student, said the only way he knew about elections was by searching SG's website.
Nursing freshman Laura Lowry said she had no idea elections were coming up, and she suggested that Student Government put up lots of banners and flyers around campus.
Voting is not the only problem
Voting apathy is not the only problem at UNF. To get students to vote, you first have to have candidates to vote for.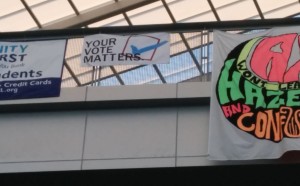 For the last three semesters, not enough UNF students ran for there to be an election. So what makes this year different? Why are people running now? That is partly due to efforts by Student Government to make running for office simpler.
In Spring 2014, 42 students attempted to run for a senate seat, but 24 were disqualified. In Spring 2013, there were two candidates for president, but one was disqualified.
Rains said the people were disqualified because they did not meet the criteria to run for office. In the past, students were required to gather signatures and sit in on senate meetings.
Gone are the signatures and mandatory meetings this year. Rains said he chose to change the criteria to make it easier to run.
He said he is not worried that the simplified process will make it so just anyone can be in Student Government.
"If they have 20 other people running against them, they have to put in the effort to get elected," Rains said. "If they don't get out and campaign, that's up to them, but they won't get elected."
Voting ease
In addition to making it easier to run, Rains said he is hoping to make voting easier.
In past years, voting meant standing in line, right? Not this year. This year there will be three voting stations around campus and online voting.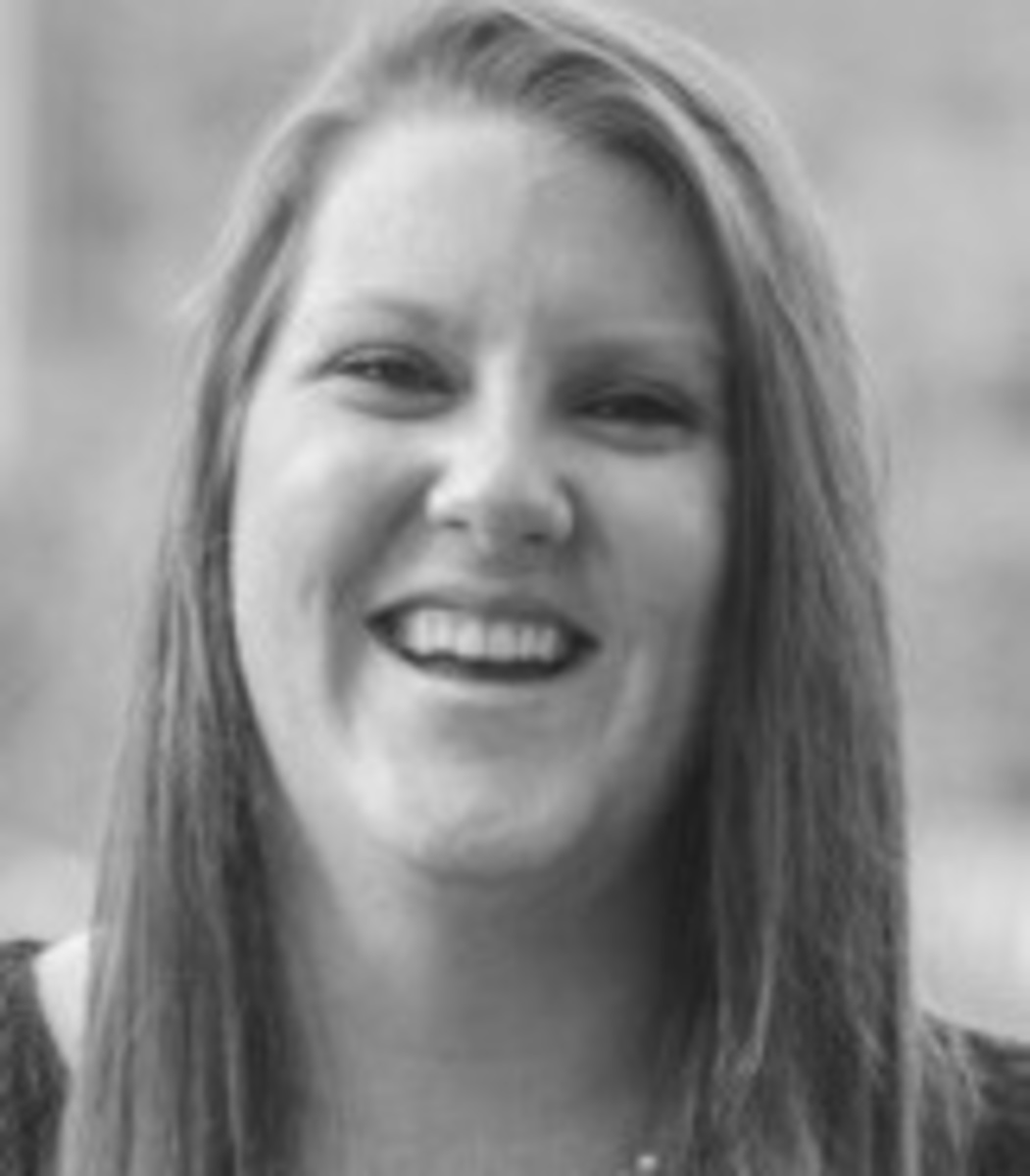 "We're doing online voting this semester for the first time ever on this campus, so I think that's going to be a great way for students to kind of vote at their own conveniences and not have to come to a campus voting station or stand in a line," he said.
UNF is not the first school to utilize online voting. Appalachian State University, a comparable university to UNF, also uses online voting for student government elections.
Marissa Pannell, Appalachian Director of Elections, said online voting has helped their voter turnout.
"We make it as easy as possible," she said. "It's like three extra clicks."
Go for it!
Candidates running, check. Choices, check. Making voting easy, check.
Now it's up to students to vote. Student Government may not advertise the elections a lot, but they are not the cause of our apathy. They just make it easier to be apathetic.
Oct. 28 and 29 are election days. Whether you vote online or stand in line, get out and vote.
Maybe one day we'll get our Taj Mahal.
Email Sarah Ricevuto at [email protected]
*10/24/14 at 11:44 p.m. – Clarification explaining how the calculated numbers were based on projections from Student Government.

**10/24/14 at 11:44 p.m. – Clarification stating that the total given was projected.