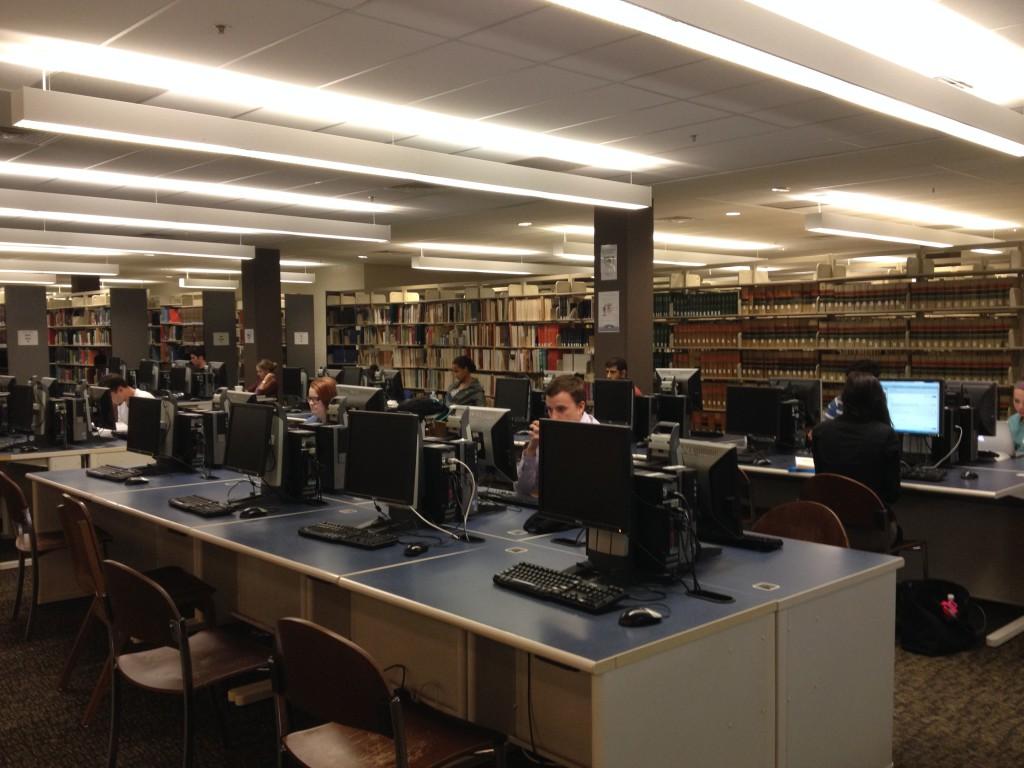 Late-night academics rejoice – the Carpenter Library will be open 24 hours, five days a week in Spring 2015 as a trial period, which will be extended if successful.
Lisandra Carmichael, director of the Carpenter Library Public Services, said this trial period of extended hours will start Jan. 7, the first day of classes next semester.
"We have received numerous requests from students to increase library hours, particularly this idea of being open 24 hours, and so we're going to trial this over the spring semester, and if we find that students do use the library in large quantities…then we will consider expanding this over the fall semester," Carmichael said.
During the trial period, she said the library will be open 24 hours Sunday through Thursday.
Carmichael said, "So you come in on a Sunday at one o'clock [a.m.] and then the library remains open till the following Friday, and our regular closing time on Fridays…is 8 o'clock at night."
The library has always been open 24/7 during finals week, and this will not change, Carmichael said.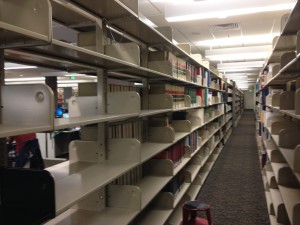 "We have received funds from the provost for the trial for hiring, not only the OPS [Other Personal Services] who will be here during the evening hours, and then also additional students," Carmichael said.
Carmichael said this has been a collaboration between Student Government (SG) and the library after SG approached them and suggested having the library open 24 hours a day.
"We're really excited about it," Carmichael said. Right now, she said the library is open 119.5 hours a week and the new hours would expand this to 137 hours a week.
Samantha Maletta, computing and information sciences junior, said she goes to the library all the time. She said she usually goes after 5 p.m. till late at night.
"I like the weekdays [library hours], but I feel like on the weekends it could be a little longer," Maletta said.
Maletta said she didn't know about the trial extending library hours. "I'll definitely go a lot more if it's open 24 hours," she said.
Blaise Roberts, transportation and logistics junior, said he usually goes to the library whenever he has time and needs to study.
Roberts said he has no problem with the current library hours, but he would probably go to the library and study more often if it were open 24 hours.
"Because then I'll just be able to just get off work and come here," Roberts said.
Currently, the library is open from 7 a.m. – 3:30 a.m. Monday through Thursday, 7 a.m. – 8 p.m. on Friday, 8 a.m. – 6 p.m. on Saturday and 1 p.m. – 3:30 a.m. on Sunday.
Email Lydia Moneir at [email protected]