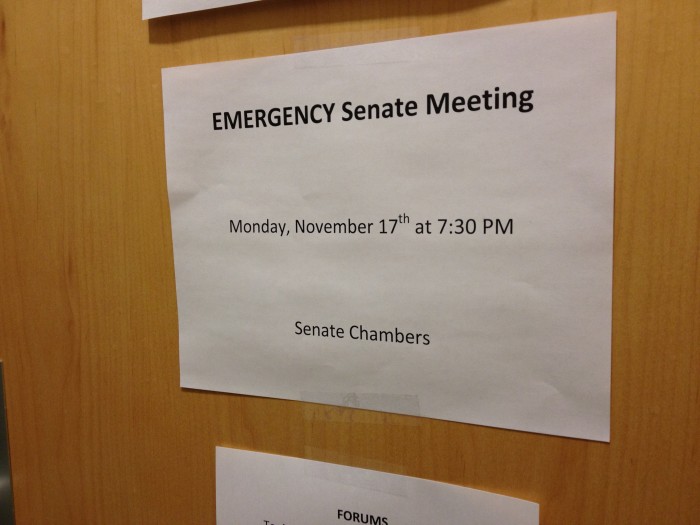 Senate President Kaitlin Ramirez scheduled an emergency meeting to validate election results and two forums to discuss the pending Articles of Impeachment on Attorney General Matthew Harris.
The impeachment forums will take place in the Senate Chambers on Nov. 14 at 1 p.m. and on Nov. 19 at 6:30 p.m. These forums follow an interrupted motion to vote on impeaching Harris on Nov. 12.
The emergency senate meeting is scheduled for Nov. 17 at 7:30 p.m.
In her Senate Update, Ramirez says the emergency senate meeting is to validate election results because they were unable to on Nov. 12, "because Senate President Pro-Tempore Shomari Gloster improperly adjourned the meeting."
According to the Constitution, "the Senate shall validate election results no later than ten (10) business days after the last day of the election if all appeals to Judicial Council have been resolved."
This could be interpreted as ten days after the last election day, or ten days after the last elections appeal was decided. Because there were elections appeals, the last of which was decided on Nov. 4, this makes the senate validation deadline either Nov. 13 or 19.
Email Lydia Moneir at [email protected]